A guide to the holiday season during coronavirus
During most holiday seasons in the past, people could be seen heading to holiday parties, flocking the Christkindlmarket or window shopping at Macy's downtown. However, this holiday season is like no other. With coronavirus cases on the rise, alternative holiday celebrations are needed. Here's a guide for navigating the holiday season during the coronavirus: 
Supporting your community
One of the best things about the holiday season is spreading joy and giving back to your community. With limitations and safety concerns about volunteering in-person, here are some ways to support your community from home:
DIY animal toys for The Anti-Cruelty Society
The Anti-Cruelty Society is always looking for toys to keep the animals occupied and happy. The organization has a set of do-it-yourself (DIY) instructional videos ranging from how to make cat wands, to dog puzzle toys and no-sew pet beds. All toys can be made right from your living room with recycled materials. Completed donations can be dropped off in person at The Anti-Cruelty Society's main location at 510 N. LaSalle St., any day of the week from 9:00 a.m. to 7:00 p.m., or donations can be mailed to 157 W. Grand Ave., Chicago, IL 60654. 
Donating to food pantries
As demand for food increases, food donations and volunteering at food banks have declined during the pandemic. An analysis done by Feeding America has shown an estimate of 798,130 people in Cook County live in a food insecure household, unsure of where their next meal is coming from. To help combat food insecurity, financial donations can be made through the Greater Chicago Food Depository. 
UChicago Medicine
UChicago Medicine has a list of ways to help patients, hospital staff and health care workers during the coronavirus pandemic. Their website includes resources for making food donations, donating PPE and homemade masks, making financial donations to COVID-19 response funds, donating blood and thanking healthcare workers.
Staying connected with friends and family through Zoom
As cases continue to rise, it is important now more than ever to help prevent the spread of the coronavirus. Although people are blocked from their usual holiday celebrations, there are still ways we can stay connected and share the holiday spirit. Here are some ideas for celebrating the holidays remotely: 
Virtual Secret Santa
Secret Santa is one of the most popular holiday traditions. With limits on social gatherings and meeting in-person, the holiday favorite can still be played remotely through a Secret Santa organizer. The website works as a random name generator that will distribute name assignments for Secret Santa remotely, without spoiling the surprise of who has whom. The website also includes the option for participants to add a wish list. Gifts can be sent through mail or dropped off to houses and finally opened up on a joint Zoom call.
Virtual game night
Even when on calls with friends and family, Zoom calls can cause an awkward disconnect. Virtual game nights provide a great buffer for making interactive calls. Some game ideas include Among Us, online Pictionary and Jack Box. In the game Among Us (available on the app store) players try to vote out the "imposter" on the spaceship through discussion and voting. On Zoom, players can have face-to-face discussions on who the real imposter is instead of typing in the app's chat box. The website skribbl.io is a way to play online Pictionary, where one person picks a generated word to draw, while the other players guess the word based on the picture. Jackbox Party Packs are another great platform for hosting online party games. Some of the games include a murder house inspired trivia game, a monster themed dating game show and robot rapping competitions.
PowerPoint night
One of the many interesting things to come out of quarantine is the recent PowerPoint night trend. People on social media have been posting videos presenting their own PowerPoints, including their ranking of different types of pasta, the best Disney characters or what came first, the chicken or egg. While the PowerPoints don't necessarily have to have a specific theme, in the name of the holiday spirit, some holiday PowerPoint ideas are ranking the weirdest holiday foods, a top 10 list of your favorite Christmas songs of all time or the best white elephant gift ideas.
Christmas movie marathon
With more time on our hands than ever before, now is the perfect time to stay at home, spread out on the couch with a fuzzy blanket and some hot chocolate and have a Christmas movie marathon. If you're unsure of where to start, here are some movies to add to your list: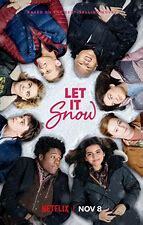 "Let it Snow"
"Let Tt Snow" is a Netflix Original rom-com based on the young adult book written by Maureen Johnson, John Green and Lauren Myracle. The movie takes place on Christmas Eve and follows three different intersecting storylines that take place during a snowstorm: Julie Rays, who reluctantly agrees to walk with popstar Stuart Bail to the local Waffle Town dinner after their train gets stopped by the snow; Dorrie, who is struggling to balance her friend Addie's boyfriend drama and her own complicated relationship drama; and Tobin, who is planning to confess his feelings for his best friend Angie, nicknamed the Duke. "Let it Snow" is the perfect young adult movie that, although cliché, is heartwarming, funny and relatable.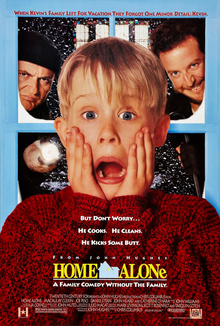 "Home Alone"
"Home Alone" is a classic comedy holiday movie, following the story of eight-year-old Kevin McCallister, who oversleeps and gets left behind at home from his family trip to Paris. His excitement of being left home alone quickly fades when he realizes two con men are trying to break in and rob his house and now it is up to him to protect his house.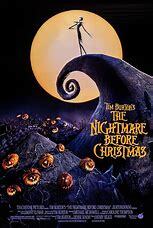 "The Nightmare Before Christmas"
Tim Burton's "The Nightmare Before Christmas" is perfect for anyone who isn't over Halloween, but still wants to be in the Christmas spirit. The film follows the pumpkin king of Halloween Town, Jack Skellington. When Jack discovers the exciting Christmas Town, he decides to stray from his Halloween routine and instead kidnap Santa Claus, so he can take over the position.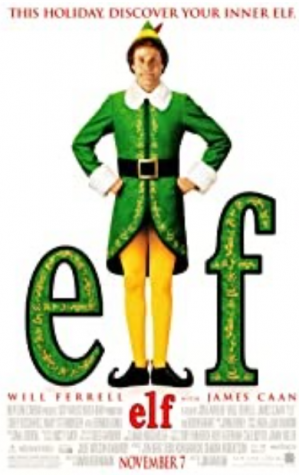 "Elf"
"Elf" follows the story of Buddy the Elf, who was raised by Santa in the North Pole. When Buddy starts to feel like an outcast, he makes his journey to New York City to try to find his biological father. After his father, serious businessman Walter Hobbs, takes a DNA test confirming Buddy is his son, he tries to make a relationship with the childish Buddy. "Elf" is a heartwarming and funny Christmas movie that will have you engaged and laughing until the very end.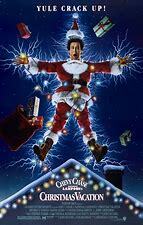 "National Lampoon's Christmas Vacation"
"National Lampoon's Christmas Vacation" is a classic Christmas comedy following Clark Griswold, who wants to have a picture perfect Christmas. His plans quickly turn into a complete disaster after his cousin's family shows up to the Griswold family house unexpectedly in their trailer. This movie is great for anyone looking for a silly, classic Christmas movie.