The era of Telehealth: my experience being diagnosed with depression during quarantine
February 20, 2021
Pandemic, injustice, e-learning, election, insurrection, impeachment: the waters have never felt more difficult to navigate through, and coping has become more difficult as the days pass and seemingly blend in together. Every day feels the same, and since the beginning of the school year, my life has felt like it was put on pause. The people I see and the things we can do together due to COVID-19 safety guidelines are limited, and this lack of change has made it difficult to continue to cope and keep up with myself.
I have struggled with mental health since the eighth grade, self-suspecting that I had problems beyond my means of control, feeling like an outsider within my closest friends and family members. Being a first-generation U.S. citizen, as well as an only daughter in a household with three brothers, a lot of responsibility fell on me.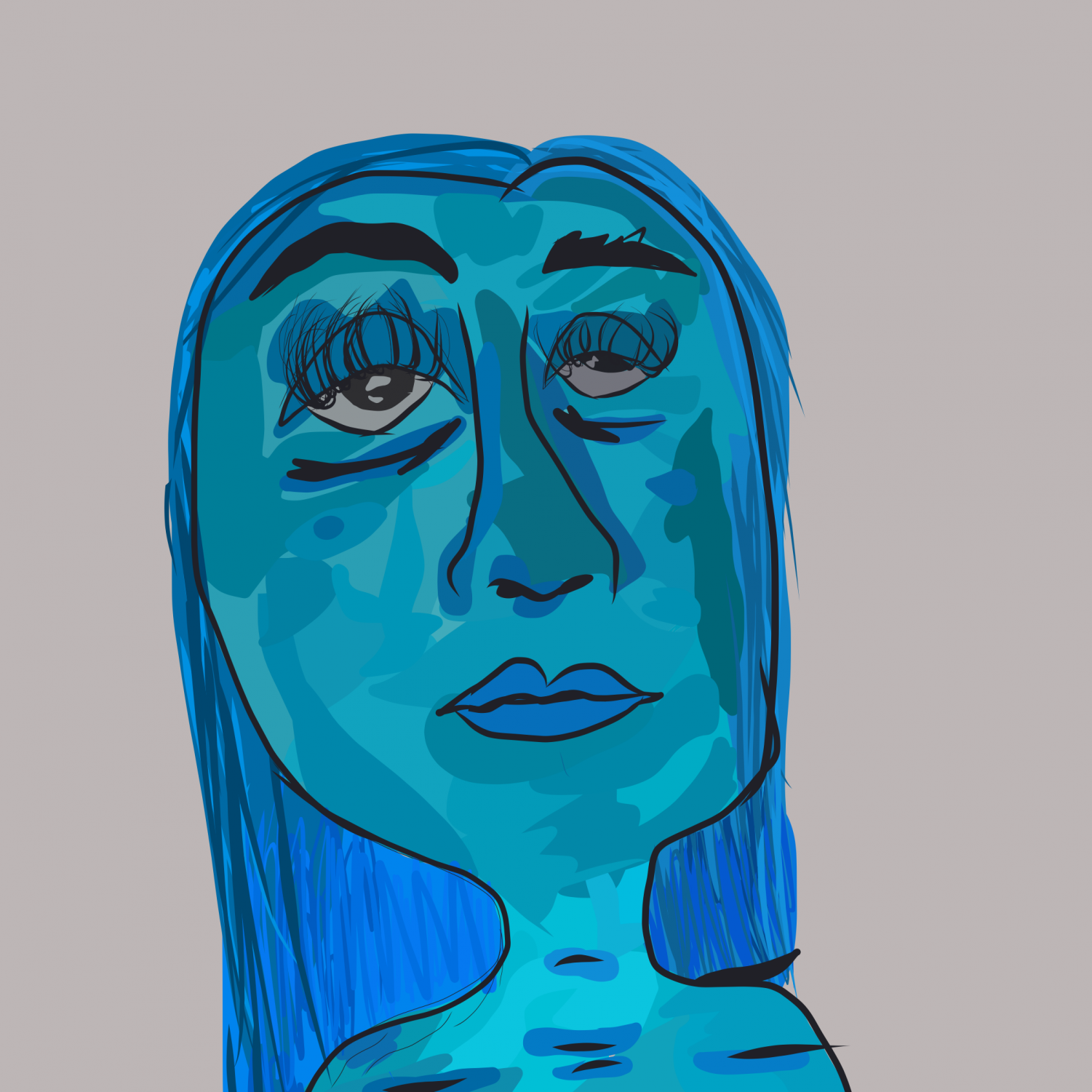 With that responsibility came the feeling of guilt and burden, that if I spoke up about my mental health it would become a real problem that had to be addressed to my entire family. Scared of the outcome, I kept this problem to myself for the longest time in hopes that I could find a way to self-heal or that the issue would be addressed later.
In that time, I felt that my hobbies and interests no longer excited me the way that they used to, and at times I felt detached from my own personality; I felt detached from my own life and fell into periods of depersonalization that became too much to handle. Looking at how seriously my mental health declined in October and November, I decided that I couldn't handle this on my own anymore and figured that the best route to get myself back on my feet would involve an appointment with mental health professionals.  
After about a month of seeing a psychologist, I was diagnosed with depression and general anxiety disorder in December of 2020. Though it wasn't particularly shocking news, an official diagnosis made my situation very real and something that wouldn't go away; I'd continuously have to put in the work to better myself with guidance.
Due to COVID-19, my doctor's appointments looked very different than how I imagined. The majority of my appointments have been through video calls which have made connecting with my psychologist difficult in its own way. Despite this, the people that I have been working with have done their best to make me feel comfortable in the space that we've created.
Music is a major part of my life, and it's helped me cope through some of my darkest times. Daniel Johnston is a musician whose songs touch on his struggles with mental illness, which I heavily relate to. I often think about a quote of his: "There is good news in sight, but there are some dark clouds on the horizon." It helps me put into perspective how natural life's twists and turns can be and it reminds me that I am only in control of the things that I can change.
No matter what, life will be difficult for everyone in various magnitudes. Fear, pain, and loss are part of the human experience, but so are joy, contentment, and excitement for the experiences that life has to offer. What's most important is doing everything in your power to be a better person than who you were the day before. If bettering oneself means seeking help, then I encourage everyone with the resources to do so.