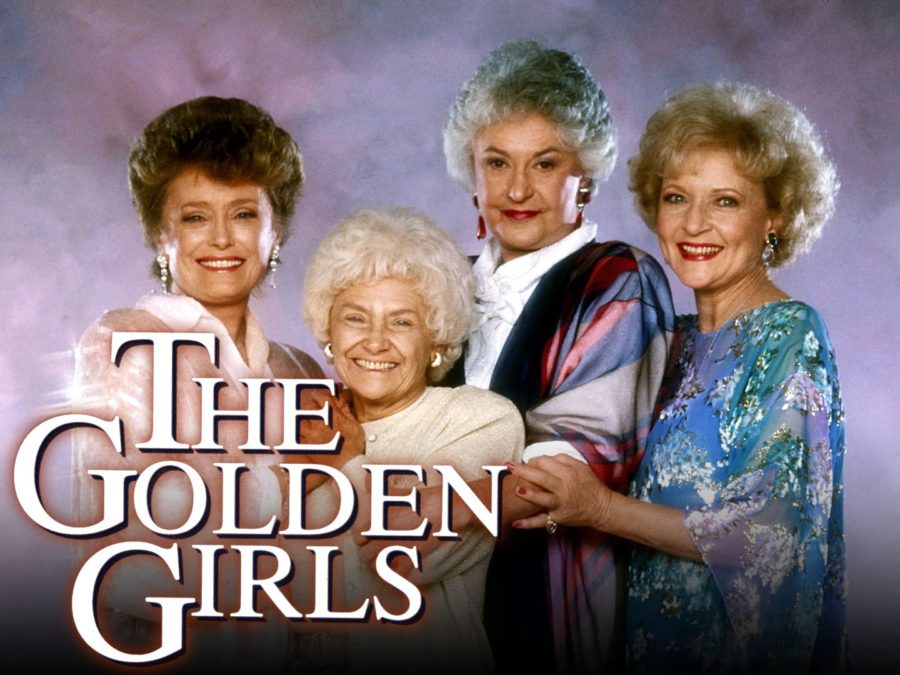 One warm night, late into quarantine, my mom turned on the TV looking for something to watch. I sat beside her endlessly scroll through the channels until she finally settled on the "Hallmark Channel" where "Golden Girls" was playing. I quickly fell in love with the unusual plot of four retired women (either divorced or widowed) who live in a house together as roommates in Miami. These women all act as different tropes for the types of stereotypical women during the late '80s. The protagonist, Dorothy Zbornack (Bea Arthur), is the smart one, who is strong-minded and stubborn; her mother, Sophia Petrillo (Estelle Getty), is serious and blunt; Blanche Devereaux (Rue McClanahan) spices up the group with her sultry dating life; the comic relief, because of her sheer stupidity, Rose Nylund (Betty White). 
The girls' differing personalities all bounce off one another creating an amusing and unique dynamic that extends for the seven years the show went on for. "Golden Girls" has a certain vitality to it which fabricates into a sense of youthfulness. Even the name suggests the inner youth of these characters by calling the show "Golden Girls" instead of "Golden" Women and by placing emphasis on the word "Golden" proposing that the girls are younger than they seem — which in a way — is true. The girls go on fabulous adventures that seniors at the old folks' home would marvel at. They also share stories from their younger years which is fueled by their fountain of youth. 
Even though the show hasn't aired new episodes for a number of years, it still resonates today because of simple reasons: its good comedy and unmatched plot. Additionally, most shows don't focus on friendships, especially not the friendship of four retired women. The unique plot of focusing on older women living fun adventures as though they are in their 20s raises an important social issue of the day — women are not bound to men and should be able to do what they want and go fearlessly where life takes them. 
At a time of a growing conservatism, "Golden Girls" uses its best weapon — comedy — to redefine what it means to be a woman, especially an older one. The show tackles social issues of the time with its witty commentary and extravagant writing to give a perspective to women, who were oftentimes silenced in that day and age. Moreover, during the time when the show was released, retired women were expected to be married or certainly not single — "Golden Girls" challenges this idea of older women and their role in the world. Its relevance set up the stage for more groundbreaking shows (that are also still popular today) that featured women taking a step back from the traditional role planted onto them like "Sex and the City." 
I, like many others, gravitate to certain TV series when I'm upset or in a bad mood in order to cheer myself up, like a comfort show. "Golden Girls" is one of my comfort shows and on one terrible night, I turned on the TV and flipped through the channels to find out that "Golden Girls" was playing. I watched the two-part ending of the show and Dorothy's final monologue reflecting back on her experience with the girls brought me to tears because I resonated with it. Dorothy said: "These are memories that I'll wrap myself in when the world gets cold and I forget there are people who are warm and loving." I then noticed at that time how much this show had made its way through my heart. Here I was crying over the ending of a show that featured the friendship of four retired old women. It made me reflect on my own life and friendships with hope that someday my own mom and I would be as close as Sophia and Dorothy. Or, to have a friend like Rose who will always make me laugh, even in old age, or, a friend like Blanche who will always keep me up to date on her newest love interests and the interesting fun that comes along with that. 
Yet as I reflected on the ending, I found it to be done in a rushed way, to end something that felt like it should go on forever. Like many sitcoms, I struggle with their endings because life will still go on for them, why can't we be there to watch them along their new journeys? However, actors can't act endlessly in a show till their deaths yet. But, I still found the ending of "Golden Girls" to end suddenly in a way that didn't fit with the show's theme of endless friendship, no matter what. Still, I am lucky because I can pretend to disregard that ending and go back and rewatch whatever season I want due to modern streaming services. Even though I have not watched every episode, I know what to expect — I will laugh and smile and somehow end up happier than I was before I started watching.