What we watched this summer: The Champion's 2021 summer television reviews
While the pandemic kept many inside this summer, actors and actresses took us into a world of normal this summer (with a little extra drama for entertainment). Here are our reviews from some of summer 2021's hottest television shows.
'Outer Banks' season 2
After a thrilling first season, the Netflix original "Outer Banks" was renewed for a second season filled with even more suspenseful and exhilarating outcomes that leaves the audience restless and itching to uncover the hidden truths buried in a world of deception. The second season starts with characters John B (Chase Stokes) and Sarah Cameron (Madelyn Cline) fleeing to the Caribbean due to John B being wrongfully accused of murdering the town's beloved Sheriff Peterkins. Back in coastal North Carolina, the town manhunts John B after he's been painted as a fugitive. The other "Pogues" are left in a state of devastation after potentially losing their best friend and fearless leader. They know that John B is innocent and are continuously seeking evidence to clear his name, but the police are adamant in their refusal and disbelief to accept or even entertain any of the Pogues' claims. Throughout their journey of trying to unveil the truth, they find themselves uncovering secrets that place them in danger more closely than before. This season is filled with exciting showdowns, more adventures, endless action, and typical teen drama which makes the show a bit relatable and perfect for anyone of any age.
'Elite' season 4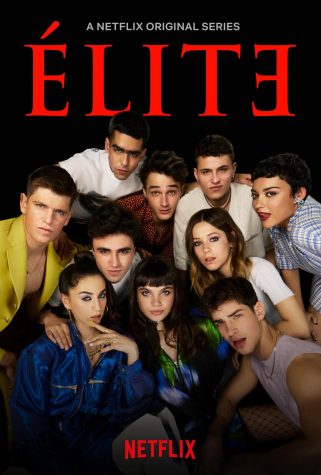 Las Encinas has always been a problematic school with equally problematic students, and this season of  "Elite" didn't disappoint to deliver just that. Unlike the previous seasons, the students of Las Encinas are on good terms despite all their previous dissensions, but of course "Elite" doesn't settle into being a typical high school drama. New characters are introduced including the new principal Benjamin (Diego Martín), his three kids Ari (Carla Díaz), Patrick (Manu Ríos), and Mencía (Martina Cariddi), and royalty makes an appearance with Prince Phillipe (Pol Granch) of France. Like previous seasons, this one is based on a " whodunnit" investigation, but there's a twist — the murder wasn't successful. New romances form while old ones wither, sexualities awaken and the students' of Las Encinas seemingly peaceful relationships start to falter after the arrival of these four new students. Each episode displays events that lead to heightened emotions and lies start to pile onto each other which only results in further mayhem and misunderstandings.
'High School Musical: The Musical: The Series' (HSMTMTS) Season 2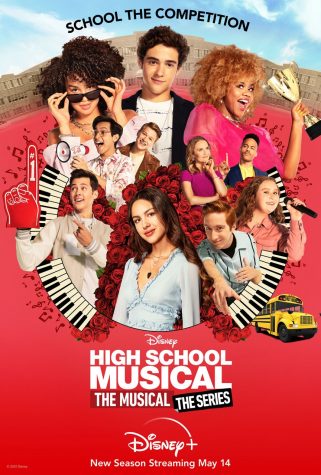 Following the theater students of East High from "High School Musical," HSMTMTS season two continues its drama set
from the following season with the new spring musical: "Beauty and the Beast." This unexpected change is due to a new rivalry between the East High Wildcats and the over-the-top North High Hornets because of the elusive Alan Menken Awards, which award the winning school funds for their undersupported drama departments. The drama of new romances beginning causes old ones to fall but this feel-good, entertaining Disney series brings a new era to Disney shows, giving fans that grew up on "Good Luck Charlie" and "Jessie" a realistic portrayal of teen life. The series even draws comparisons to popular teen shows such as "Glee" and "Love, Victor," showing that it's perfect for any teen. 
'Never Have I Ever' season 2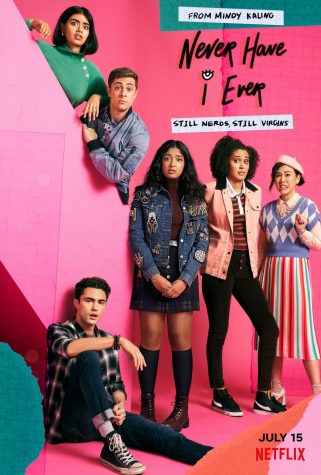 "Never Have I Ever" may have one of the most problematic main characters but she sure is entertaining. Maitreyi Ramakrishnan stars as Devi Vishwakumar, a fifteen-year-old girl in the hit Netflix series that has just been renewed for a third season, a month after the season's release date. Season two brings back the love triangle from season one with an expiration date due to Devi's mom (Poorna Jagannathan) moving the family to India in order to get closer to their family. This season is much more complex than the first season; it touches on important issues within family, culture, and identity which is done through new girl Anessa (Megan Suri). Devi is initially threatened by Aneesa because of their similar Indian heritage, but Aneesa pushes Devi to be her true self, resulting in a new friend. Even though Devi gets herself into more trouble this season, she's a sharp main character that's sure to be relatable to almost anyone, including tennis superstar John McEnroe, who narrates the show. If you're in for a laugh or need some new drama, look no further than "Never Have I Ever."