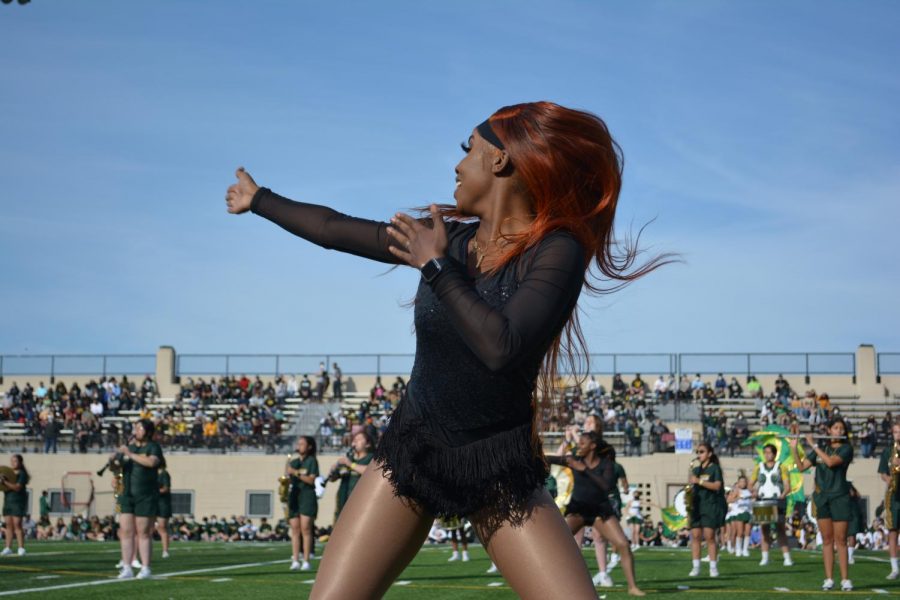 Mara Mellits
Every year, the most school spirit for Lane is showed on Friday in September or October.
Well, most years.
After a teacher's strike and COVID-19 altered or cancelled the pep rally the last two years, Lane's pep rally returned to its normal form, albeit without academic center, freshman and sophomore students, on Friday.
The pep rally ahead of the the football team's game against Curie which was played that night. The homecoming dance took place the next day on Saturday at 7 pm.
During the pep rally, Athletes from all sports paraded around the field while students watched from the stands above. Part of the pep rally was live-streamed for the underclassmen because of COVID safety rules.
Majorettes, marching band and the dance team performed for the students. The homecoming court was also announced as were the players of the football team. Most notably, Principal Thompson, Head Football Coach Derrick Dewalt and Student Council President Allegra Coleman gave speeches.