Book Review: 'The Institute' by Stephen King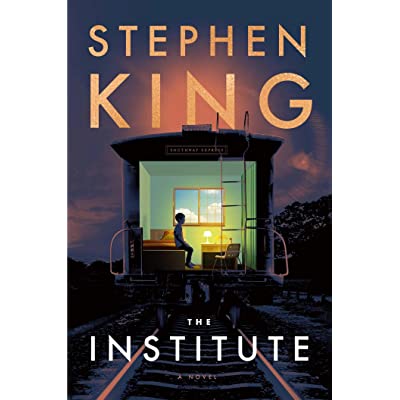 Many of you may know more of Stephen King's more well-known books such as "It" or "The Shining," but arguably the best psychological thriller ever produced by King is "The Institute" (2019). 
Twelve-year-old Luke Ellis seems to be an ordinary kid from suburban Minneapolis; however, one summer night he is unexpectedly kidnapped, silently loaded into an all-black SUV, and taken to The Institute. 
Luke wakes up the next morning in a room that is parallel to his own, except for the fact that there is no window and outside of his bedroom door he hears other children in rooms parallel to their own. Behind these bedroom doors, there are children of various ages who have been kidnapped, similarly to Luke, for their abilities — they either possess the power of telekinesis (the power to alter objects' state) or telepathy (the power to communicate or interpret thoughts to others' brains). 
Luke quickly fits in with the others who are there and finds out they are in the Front Half, where the subjects start out, only to begrudgingly graduate to the Back Half of The Institute, where no one is seen again. Throughout his experience, Luke quickly learns that Mrs. Sigsby, the director, is not there to make his stay, or any of the others'  stays, enjoyable. The government cover-up, which consists of extracting the hostages' powers, only gets more sinister. 
This book gives a creative insight into conspiracy theories that pull the reader in. King plays with tropes of government corruption and unknown kidnappers in a way that makes them seem new and fresh. 
"The Institute" read like a classic, despite it being a relatively recent release. King truly takes the readers back to his earlier writing days with the addictive techniques such as a random plot twist or dropping in a new character that you weren't expecting. 
While the beginning of the book is a little strange in the setting of a rundown town that doesn't really connect right away to the children in the institute, I think the in depth character development makes up for it, and honestly was my favorite thing about this book. I love when an author develops the character's relationships with one another and doesn't leave us hanging, which King does very well. I also loved the dive into the supernatural world — it's hard to find books that aren't cheesy but King does it in a way that's realistic. For example, he keeps his supernatural in the realm of believable — or at least ideas that people are already conspiring about  — such as government experiments or kidnapping. I give this book a well deserved five stars, and if you're in for plot twists and heading down the dark steps into a Stephen King novel, I think you would agree.