Brent Bradish, current Lane Teacher, set to take over Athletic Director position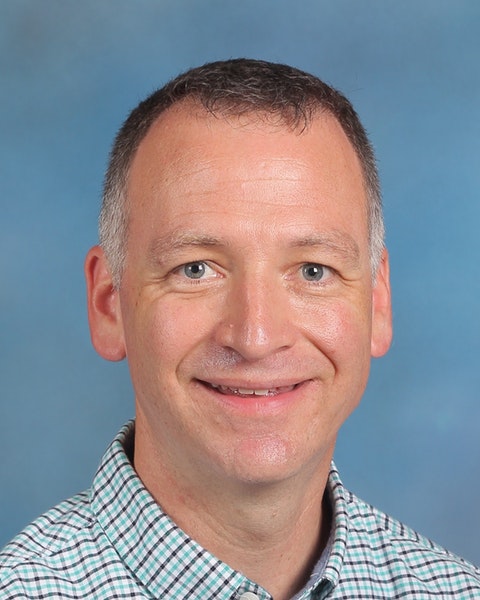 Four months after former Athletic Director Nicholas LoGalbo announced he would be stepping down from his position at the end of the 2021-22, Lane announced via an email press release on Thursday, June 30, that they had hired a replacement.
The school didn't have to look far, as they hired Assistant Athletic Director and Social Science Teacher Brent Bradish for the position.
Bradish worked as Assistant Athletic Director for just one year, but has been involved with Lane for 21 years. He coached boys and girls softball from 2002-2009, according to a press release sent out by the school. He also served as buildings operations manager from 2009-2014.
"Being Assistant AD this year opened my eyes to the awesome student athletes we have here at Lane," Bradish told The Champion via email.
The position will look slightly different this year, as Lane transitions into having a full-time athletic director due to a CPS announcement this past spring that they would pay for that position if a school reached a certain threshold number of student-athletes, which Lane does. The interview process was delayed as Lane waited for details from CPS regarding the new full-time athletic director position, according to Assistant Principal Kerri Thompson.
"Lane Tech is one of the biggest high school athletic programs in the state, and being able to dedicate more time and resources to our athletic department will be a great help," Bradish said.
In the past, athletic directors at Lane have had to balance teaching with AD duties. LoGalbo had three periods of teaching in addition to the position this past year, but Bradish will be full-time in the position this year.
"It was a very difficult decision to give up teaching in the classroom, but I saw the vision of our administration to take advantage of having a full time athletic director," Bradish said. "If I continued teaching in the classroom it would take away from being fully dedicated to leading the Athletic Department."  
LoGalbo, who stepped down from the position after five years, is confident Bradish will do well in the new position.
"Brent Bradish will flourish in his role as our next athletic director," LoGalbo told the Champion via email. "He is a servant leader that is all about finding solutions. He loves Lane and is a people person. In my experience as our school's AD it is clear that these are the skills necessary for the position."
"He is the right person for the job and I am so excited to continue to work with him and to see his leadership positively impact our athletic department and community," LoGalbo continued.
Bradish said he is hoping to build on what he believes in a strong base LoGalbo built in his five years as athletic director.
"In one year of working with Nick Logalbo, I definitely got a taste of all the different aspects of the job," Bradish said. "In five years as AD, Nick built a great network here at Lane and within CPS.I have learned the importance of building strong relationships with all parties involved, for the success of all the programs."
While LoGalbo worked closely with Bradish this past year, he did not have any role in the selection process. According to Kerri Thompson, a coach/teacher advisory board, including herself, did the first round of selections, and then the administration handled the second and final round.
"Mr. Bradish knows Lane Tech as he has been in the building for many years as a teacher, coach, building operations manager, and assistant athletic director," Thompson told The Champion via email. "Relationships in the AD position is a huge component to the success of the program and sports administrative team. Mr. Bradish is strong in this category. He also worked a year in the position of assistant athletic director position to learn the nuts and bolts of roster requirements, IHSA details, budget, and buses."  
Thompson also mentioned a new Lane Tech athletics initiative that will coincide with Bradish's start at the position.
"We will be instigating a new advisory board consisting of coaches and students as well as one or two new athletic advisories to tease out untapped athletic student leadership in the building as well as working on climate and culture from the athlete's lens," Thompson said.
While trying to balance past success and new ideas for Lane Tech athletics, Bradish says he is excited to get to work and create success, something he started doing before the position was even his.
"The highlight of the year for me was at an end of the year coaches banquet, I asked the head coach of each program to mention a highlight of their season and then a goal for next year," Bradish said. "I am ecstatic to be able to jump in and celebrate with the different programs, but also to be a part of accomplishing their goals for this coming year and the years ahead."