'That '90s Show': does it live up to 'That '70s Show'?
TV SHOW REVIEW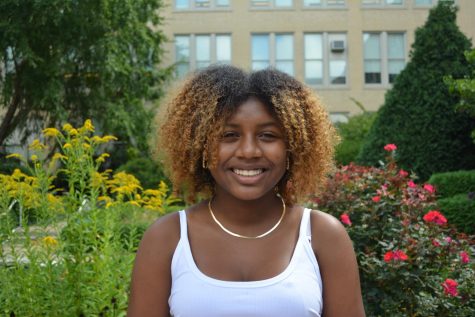 More stories from Kailee Melendez
This review contains spoilers
"That '70s Show" was a cultural phenomenon introducing children and teens from 1998-2006 to the culture of the '70s, almost 30 years after the famed decade. The show centered around a group of friends, and played into many common stereotypes of the '70s. Eric Forman (Topher Grace) was the dork, Jackie Burkhart (Mila Kunis) the mean girl, Michael Kelso (Ashton Kutcher) the himbo, Steven Hyde (Danny Masterson) the criminal, Donna Pinciotti (Laura Prepon) the tomboy, and Fez (Wilmer Valderrama) the hyper feminine foreigner.  
"That '90s Show" chronicles the next generation with a new friend group and their journey navigating teenage life, relationships, and high school. 
The show focuses on the descendants of the old characters along with some new members: Kurtwood Smith and Debra Jo Rupp reprising their roles as Red and Kitty Forman, as well as special guest appearances from Topher Grace, Ashton Kutcher, Mila Kunis, Laura Prepon, and Wilmer Valderrama. Along with the new main character Leia Forman (Callie Haverda), a dorky girl next door type, and Jay Kelso (Samuell Benta), the player and son of "That '70s Show" characters Michael and Jackie.
This series takes place in the same fictional town in which "That '70s Show" was set: Point Place, Wisconsin. Leia spends the summer at her grandparents' house, where she meets a group of new friends. The show, throughout its 10-episode run, pays homage to '90s culture, including its fashion, slang, and a special episode dedicated to the infamous '90s smash hit "Beverly Hills: 90210." The 20-30 minute episodes are a joy to watch with their countless jokes and the cast's remarkable chemistry. 
"That '90s Show" even puts a punk rock spin on the original That '70s Show theme song. The show has a similar format to its parent show, including the topics it explores. The poster quotes "Times Change, Teenagers Don't" as an homage to "That '70s Show."  "That '90s Show" navigates teen life in the 1990s and dives into the topics such as a first kiss, first love, and even a love triangle within the friend group. 
Much like "That '70s Show," it is all centered around the Formans though this time the main character is a girl. Leia begins the series as a dorky 15-year-old with little to no friends. Though this all changes when she meets Gwen (Ashley Aufderheide). Gwen introduces Leia to her friends, and Laia ends up starting a relationship with Jay, the group's quintessential '90s playboy. Leia is constantly warned by her new best friend and next door neighbor Gwen and snarky friend Ozzi (Reyn Doi) about Jay's past behavior but pursues him anyway in a season-long romance, until the finale when there is a break up of epic proportion, ending with Leia developing a crush and potentially falling in love with another member of the friend group. 
Leading up to a tension filled conclusion, and lots of questions on the watcher's mind :these questions include what is going on in Leia's mind: will Leia and Jay get back together: and how does this new person fit into the couple's relationship if there even is a relationship left?
In this series we see much more of the original cast, which is a joy to watch. Red and Kitty carry the series with their wonderful comedic timing. They also act as a source of guidance and wisdom that was refreshing to the plot.
"That ''90s Show," though good, did have some drawbacks. One of these drawbacks was the Disney-esque acting. Many times in the series the actors have you questioning what emotions they are experiencing and if they fit the overall tone of the scene. Leia, for example, lacks emotions when confronting her overbearing father.
Another drawback was the romanticization of the '90s. The show portrays the '90s as this ideal place where everyone is completely accepting of everyone. The openly gay character of Ozzi might not have been as widely accepted in rural Wisconsin in the '90s, due to certain more common stigmas in this era. That  '70s show depicted a gay character even featuring the first ever prime time kiss between two men on TV. However, his character was not brought back due to mixed feedback from the viewers.
The timeline from "That '90s Show" to "That '70s Show" is also a little murky with some characters' births like Leia's not matching up with how the characters ended the series. The final episode of "That '70s show" concluded on Dec. 31, 1979, meaning that Donna would have had to have been two months pregnant with Laia in the series finale; however Eric would have been in Africa at the time. The cast has yet to comment on this.
Though "That '90s Show" has some inconsistencies, flaws, and jokes that don't land as well as intended, it was a fun and lighthearted watch. The show is also incredibly short with only ten, 20-30 minute episodes, which makes it the perfect series to binge watch. 
Donate to The Lane Tech Champion
Your contribution will allow us to cover our annual website hosting costs, which are no longer covered by our district/school. If we do not meet our goal, we may lose this website and its archive of stories covering 2009-2023. Student journalists at Lane Tech use this archive to research past coverage of various topics and link to past stories to offer readers additional context for current stories. Thank you for supporting the award-winning reporting and writing of journalism students at Lane Tech College Prep!
About the Contributor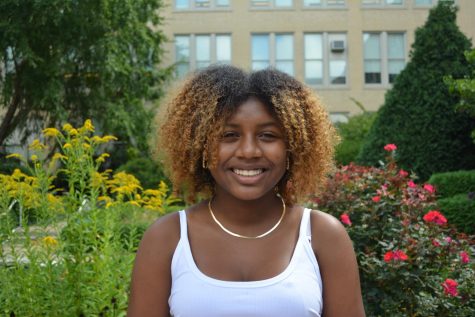 Kailee Melendez, Reporter
Kailee is a sophomore, and this is her first year with the Champion. She works with ceramic artists. In her free time she enjoys watching movies, reading,...