From the 'Golden Girls' to the Champerettes
Anxious girls line the halls practicing the choreography for their cutthroat tryouts. All share the same dream of performing on coveted bleachers, beside the marching band. Majorettes have prospered since their days in Claiborne County, Mississippi to present day Chicago, Illinois.
Alcorn State University (located in Claiborne County, Mississippi) is home to the first Majorettes team, the "Golden Girls," who made their debut in 1968. Majorettes is a mixture of jazz, ballet and hip-hop dance. The Golden Girls are known for their headdresses detailed with feathers and rhinestones, bodysuits covered in gold sequins, and knee-high silver boots. These  purposeful accessories, such as gloves and fringes, are used to emphasize their dance moves. 
The Golden Girls paved the way for the future of Majorettes and inspired other schools to create their own teams. This sparked the creation of Lane's very own Majorettes team, debuting as the "Majorettes at Lane" and recently becoming the "Champerettes."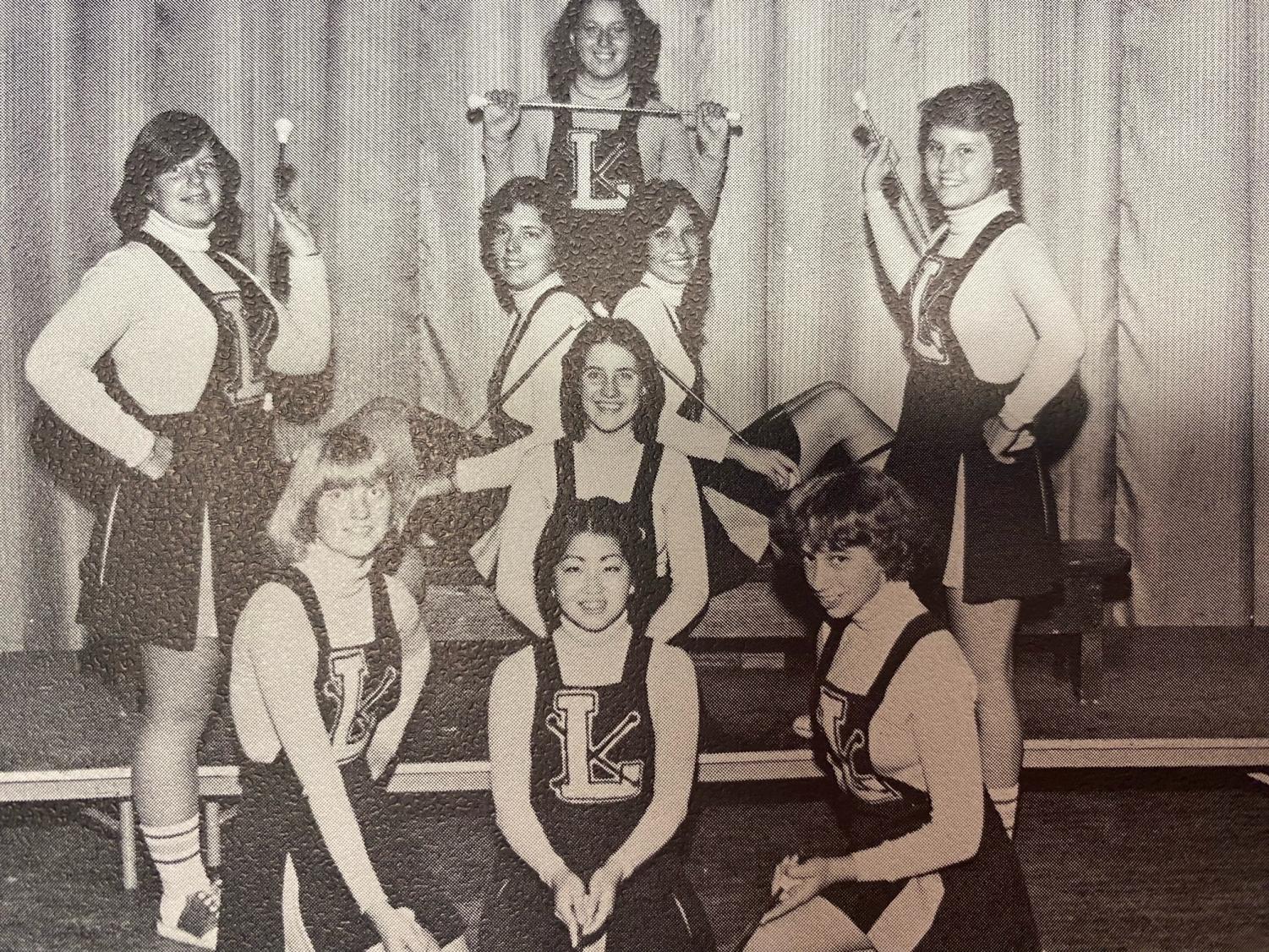 The Majorettes first made an appearance at Lane Tech in 1977, with the team's first dancers being Sharon Manjacks (captain), Kim Korn, Donna Zak, Camille Kocsis, Mary Statwicki, Anna Jattkowski, Leslie Bisguard, Norma Kono and Caroline Glasser.   
Senior Amaya Brown, captain of the Champerettes, and her co-captains, Malia McDaniels and Morgan Davis, continuously support the members.
The way the members of the team speak about Brown is a direct reflection of her leadership. Fiona O'Leary-Bradford is a first-year member of the team.
"She's very determined and she really does care a lot about this team … She is like a necessity and I do think that it will be a little weird next year when she's not here," O'Leary-Bradford said.
O'Leary-Bradford says it's important Lane continues to support and uplift a team that has lots of Black female empowerment.
"Our group is mainly women of color," O'Leary-Bradford said. "It's even more amazing almost because it's really just like our own group, and going back to Amaya [Brown], she really is holding the weight of representing all these empowering women, and so I think we honestly add a lot to this school environment."
"Brandishing that we have this type of club for students, specifically POC students that look like us and know the history and culture of majorettes, I feel like that would help Lane students find their community," said Saniqua Townsel, a senior member of the Champerettes. Townsel thinks Lane can further promote the team and their history.
Just a few weeks ago, the Champerettes had over 30 people tryout, and of those, seven new members were added on to the team. The seniors are making space for the newcomers. In early February, the Champerettes were preparing for their senior night, which was held Feb.7 at the boys basketball game vs. Mather. They will perform their choreography throughout the halftime. 
One of their upcoming events is the spring concert being held on May 24. Their last successful concert was held in November and was the Arts In the Dark Parade.