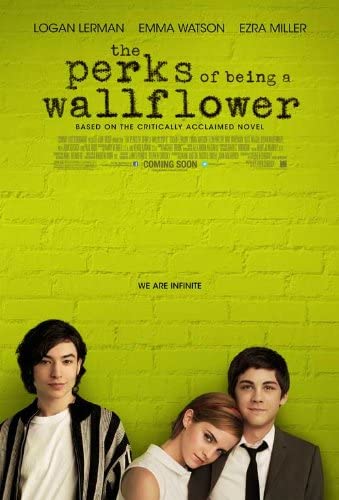 'The Perks of Being a Wallflower' portrays the real struggles of high school romance
VALENTINE'S MOVIE RECOMMENDATION
Starting a new life chapter as dreadful as high school is never easy, especially not for the socially awkward Charlie (Logan Lerman). But as he navigates the hazing and turbulence associated with freshman year, Charlie discovers a new world filled with firsts, including his first love.
While attending his first high school football game, Charlie meets two seniors: Sam (Emma Watson) and Patrick (Ezra Miller). They immediately take him under their wing and soon enough, Charlie is assimilated into their friend group.
When Sam needs help studying for the SAT, Charlie becomes her tutor and after spending so much time together, he falls completely in love with her.  However, things quickly turn complicated when Charlie is unexpectedly (and unwillingly) in a one-sided relationship with Sam's best friend Mary Elizabeth (Mae Whitman).
Through a game of Truth or Dare, Charlie's feelings for Sam are revealed and all hell breaks loose. He is immediately ostracized from the group, and once again he is left all alone.
But what everyone doesn't know is that Charlie was hospitalized over the summer for his struggle with Post-Traumatic Stress Disorder (PTSD). When he is left to grapple with the idea of all of his friends graduating high school and abandoning him, he is sent into a downward spiral.
Based on Stephen Chbosky's novel, "The Perks of Being a Wallflower" is a deep, heartfelt coming-of-age exploration while also uncovering the trials and tribulations of young love and self-confidence. It's only when Charlie is able to learn more about himself that he can truly heal and show his love for Sam.
The raw depiction of young adulthood is what draws me to this film. The genuineness and charm of the characters makes it gut-wrenching to watch.
Whether it's the eccentric and lively characters, the realistic portrayal of adolescence or the epic tunnel driving scenes, "The Perks of Being a Wallflower" is the perfect film for Valentine's day.
Donate to The Lane Tech Champion