What you need to know before starting season four of 'Succession'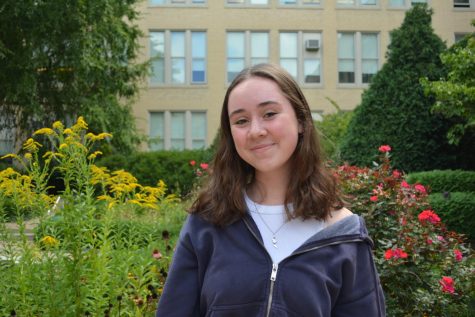 More stories from Annie Goode
Contains spoilers for "Succession" seasons 1-3
The Roy family is returning on March 26 for the fourth and final season of drama, corruption, satire and betrayal. HBO Max's "Succession" has much to tie up in its last installment, but mainly the series' ultimate question and namesake: Who will Logan Roy crown as the successor to the family media dynasty? 
If you haven't had the chance to experience the wildly wealthy Roy family in all of their backstabbing, verbal abuse, manipulation and overall terribleness, allow me to introduce you. The show follows Logan Roy (Brian Cox), CEO of Waystar RoyCo, a media conglomerate, and his four children, three of whom have competed for the role of successor to Logan as CEO of the company for basically their entire lives. Logan has been compared by many to Shakespeare's King Lear: a resentful, abusive, power hungry father. Over the seasons, we've seen each of the three kids, Kendall, Shiv, and Roman, take their shot with Logan at the position.  
Season one mainly followed Kendall (Jeremy Strong), who, most fans can agree, cannot seem to win. His two separate schemes to overtake his father seem to crash and burn, leading him back to his drug addiction. Season one ends with a Ted Kennedy Chappaquiddick-type incident, which places Kendall right back under Logan's control. 
Season two brings Shiv's turn. As a woman, Shiv (Sarah Snook) is considered for the CEO position to prove to shareholders that the company is modern and forward thinking, but her ego gets the best of her, resulting in Logan sneaking the position out from under her. 
In season three, Logan nurtures his youngest child for CEO, Roman (Kieran Culkin), who at first glance is a stuck-up, sarcastic rich guy, but it is not hard to see that his joking attitude covers up for his secret deep insecurities. Nevertheless, the manipulative, scheming Logan seems to change his mind on the successor when it works to benefit him and the company, and his kids seem to fall for it each and every time. 
In season three's finale, titled "All the Bells Say," Succession creator Jesse Armstrong plays all his cards right. The series' climax arrives when Logan prepares to sell the company and make it so none of the kids can one day be in charge of it, and the kids come together to defeat their father, who needs a supermajority vote by major shareholders to make any major changes. By the time the siblings arrive, someone has revealed their plan to Logan, and he has convinced his ex-wife to give up the kids' shares. "I f—–g win," Logan ultimately proclaims as his kids stand in utter disbelief. One of the final shots of the scene shows Logan thanking Tom (Matthew Macfayden), Shiv's husband, whom she has mistreated since the beginning, revealing that he was the Judas who gave up their plan to Logan. 
This finale left fans blown away. Will Logan really go through with the selling of the company? What will happen to Shiv and Tom's relationship? Will Kendall make it through his addiction and worsening mental health issues? These are all questions season four will aim to answer, while also tying up overall themes of the show: the power and corruption of wealth and the cycle of abuse.
Succession is filled with more jaw dropping moments than anyone can count. But while the look into a media corporation is interesting, the aspect of this show that is as unexpected as it is powerful is the deep emotional intensity of each of the characters. All of them are pretty much unbearable, with their insane wealth and casual cruelty to each other and others, but as a watcher, you slowly find yourself sympathizing with them. At their core, Kendall, Shiv, Roman, and even Logan each contain their fair-share of trauma and pain that can't help but seep into how they treat each other as adults. Succession combines cut-throat corporate business and compelling character studies in a way that is impossible to turn off once you've begun.  
HBO has dropped one trailer for Season 4, which showcases even more tension, betrayal and manipulation. It appears Kendall, Shiv, and Roman plan to overtake their father, while Logan continues to rule the kingdom of Waystar Royco. Other members of Logan's team could possibly be backing away from the company — General Counsel member and loyal Logan supporter Gerri (J. Smith Cameron) talks about a public lawsuit — while others stay faithful. Season 4 looks to bring an all-out war for the Roy family.
Donate to The Lane Tech Champion
Your contribution will allow us to cover our annual website hosting costs, which are no longer covered by our district/school. If we do not meet our goal, we may lose this website and its archive of stories covering 2009-2023. Student journalists at Lane Tech use this archive to research past coverage of various topics and link to past stories to offer readers additional context for current stories. Thank you for supporting the award-winning reporting and writing of journalism students at Lane Tech College Prep!
About the Contributor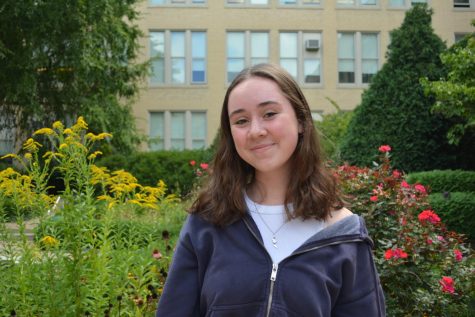 Annie Goode, Reporter
Annie is a junior and this is her first year writing for the Champion. She is on Lane's lacrosse team and enjoys reading, listening to music, and hanging...