'The American Roommate Experiment': a witty romance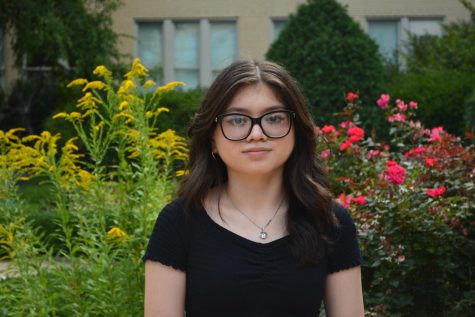 More stories from Guadalupe Perez
Having read Elena Armas's debut novel "The Spanish Love Deception," I was intrigued to see her second novel, "The American Roommate Experiment," at Barnes & Noble while aimlessly browsing the shelves. I immediately bought the book with the expectation that it would not be anywhere near as good as her debut was. The book sat on my shelf for a few days before I finally opened it. Surprisingly, the novel went beyond my expectations, so much that I slightly preferred this novel over Armas's first. 
"The American Roommate Experiment" follows a plotline of the cliché forced proximity trope. Following the minor characters that were briefly introduced in "The Spanish Love Deception," "The American Roommate Experiment" dives into the lives of Lucas Martin and Rosalyn Graham. 
Rosalyn Graham, or "Rosie," worked at an engineering firm until she quit her job following the success of a novel she had published, landing her a deal with a publishing company. 
Rosie, however, is faced with the dilemma of telling her father that she recently had quit her engineering job after he had aided her through college. Scared of disappointing her father, Rosie lives in constant avoidance from both her father and her life. Aside from this constant stressor in her life, Rosie has also been plagued with a bad case of writer's block with a deadline coming soon. This threatens both her source of income as well as her dream. 
Whilst Rosie is dealing with her internal turmoil, she is left without an apartment after the roof of her apartment caved in and fell in a freak accident. Plagued with writer's block, the fear of failure and now no place to live, Rosie flees her apartment and goes to stay in her newlywed best friend's apartment (Catalina Martin from "The Spanish Love Deception"), who is on honeymoon. 
In comes Lucas Martin, who had been promised that he could stay in his cousin Catalina's apartment during his visit to New York from Spain. Rosie had been under the impression that Catalina's apartment would be vacant and was shocked to hear a man seemingly trying to break in. Shocked and scared, Rosie threatens to call the police. 
After sorting everything out, Rosie and Lucas are forced to reside within the same apartment. While seemingly polar opposites — Rosie is put-together and an overthinker, in contrast to the carefree and cheerful Lucas — they soon learn they have more in common than they'd think.
Both people are conflicted with their lives and goals while also constantly avoiding their harsh reality. Rosie and Lucas begin to explore the city of New York together in hopes of helping Rosie gain inspiration for her new romance novel. This establishes a simulation of a perfect (fake) romantic relationship. 
Rosie and Lucas' "fake dates" and romantic relationship continue to feel more and more real as they get to know each other, leaving both characters heavily conflicted as to what they are willing to risk to make it work. 
The book is told in a two person perspective which overall adds to the complexity of their blooming friendship and romantic feelings for each other. While Rosie is reluctant to open her heart to a new person, Lucas is carefree and sees nothing coming of the "fake dates." Their different personalities are displayed in their own narratives. 
Whilst the book is overall very lighthearted and cliché, it does highlight the struggle of finding a passion and adjusting to change, as both characters are forced to make life-changing decisions that ultimately change the course of their lives. 
Rosie and Lucas not only adjust to the change in their lives together, they are also able to help each other grow. Lucas utilizes his cheesy jokes and charisma to charm and uplift Rosie, while Rosie helps a closed-off Lucas discover a new passion for cooking. 
Both Lucas and Rosie are exactly what each of them needs in their new environment and lives. While Lucas and Rosie only live together for a few short weeks, they are able to help each other grow more than they would have on their own. 
This storyline is the perfect example of two complete strangers offering more helpful and honest advice than a person close to them ever could. Their slow burn romance is extremely funny and awkward. It made me squirm, laugh and scream in excitement within the course of a few pages. 
If you want a lighthearted romance novel that is enticing, funny and an easy read, look no further than "The American Roommate Experiment." With its cute moments as well as painfully awkward and funny ones, "The American Roommate Experiment" highlights two strangers helping guide each other through hardships and finding love. 
Donate to The Lane Tech Champion
Your contribution will allow us to cover our annual website hosting costs, which are no longer covered by our district/school. If we do not meet our goal, we may lose this website and its archive of stories covering 2009-2023. Student journalists at Lane Tech use this archive to research past coverage of various topics and link to past stories to offer readers additional context for current stories. Thank you for supporting the award-winning reporting and writing of journalism students at Lane Tech College Prep!
About the Contributor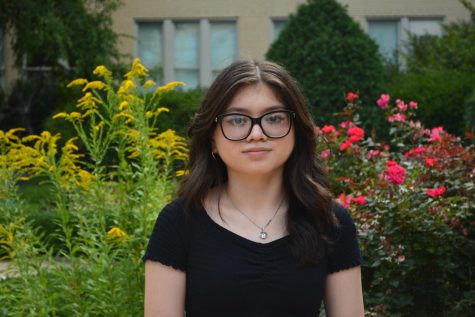 Guadalupe Perez, Reporter
Guadalupe is a junior and this is her first year with The Champion. She enjoys reading, baking, and listening to music in her free time.