How much work goes into a field trip?
As permits are being passed out for the only field trip held during the entire year, students begin to fill out their names and signatures, excited to have a day off from a traditional school day. However, the teacher organizing the field trip has prepared for months to allow the event to take place.
From deciding an appropriate date for the trip to assigning chaperones, the process to plan a field trip is lengthy but is required for every field trip held in any Chicago public school.
According to the Chicago Public Schools (CPS) Policy Manual, there are four categories in which educational field trips fall under.
The first category refers to trips outside of the United States, the second is overnight trips that cost at least $10,000, the third is a one day field trip that costs less than $10,000, and the fourth category includes interscholastic competitions such as athletics, music, and speech that cost fewer than $10,000.
Ms. Chambers, an Algebra with Trigonometry and Discrete math teacher, has organized a field trip to Wrigley Field for over 10 years. The students apply statistics to the game they attend and compare the data with the rest of the season, according to Chambers.
She begins planning the entire trip months in advance to be able to get discounted student prices for the specific game.
"I don't think students understand the long process of making a field trip happen,"  Chambers said. "I have to talk to administration and convince them to have this field trip, get enough chaperones and make sure all the money is turned in on time."
Some field trips last school year, such as the Six Flags Great America trip for AP Physics and the Chinatown field trip for the Mandarin classes were canceled due to lack of chaperones available, according to Marypaz Rosales, Div. 166.
"For Chinese class last year, we were planning to go to Chinatown," Rosales said. "If we went, we probably would have a chance to interact with the language and the people."
Mrs. Wain, an AP Art History teacher, notifies parents at the start of the school year for specific field trips to gauge interest in chaperoning.
"Some years there are more parents available, or there are more parents available to take off a day of work," Wain said. "I can ask staff at Lane to go with us, and I have done that to try and fill those gaps. It's easier in some ways, because all staff are already CPS approved."
The chaperones for any CPS field trip have to be approved and fall under either a level one or level two volunteer, according to Ms. Hanson, the head drama teacher.
"Level two is when someone volunteers for a school for five hours or less every week," Hanson said. "That application is a two-minute online application and they have to come to our volunteer coordinator in the main office and show their driver's license. Level one is anyone who volunteers for more than five hours a week."
In the past few years, the process for parents and teachers has gotten quicker, according to Hanson. She makes sure that her field trips to the Steppenwolf Theater are under five hours, which allows the parent chaperones to be level two volunteers.
"Honestly, it's a lot easier to teach a normal day of school than to coordinate and organize a field trip," Hanson said. "But I do it because it's so valuable for my students to see professional theater."
Despite this rigorous process, Chambers would rather have students experience the game in real life than just watching it online or on TV. Chambers agrees that the value of a field trip is worth the extensive preparation.
"Having this field trip or any field trip allows students to connect what they have been learning in class to the outside world," Chambers said. "It gives the teachers and students a break from a classroom setting."
About the Writer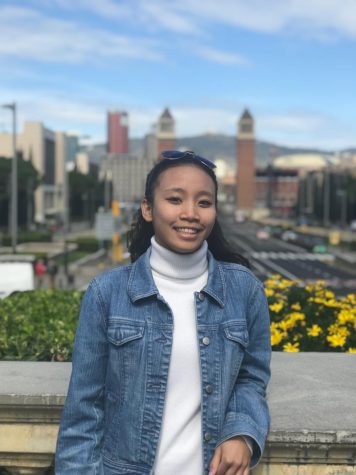 Patricia Abulencia, Sports Editor
Patricia Abulencia is a second-year journalist sports editor at Lane. She has a passion for writing stories which inspired her to join journalism in her...