Will fine arts students have the same experience during online learning?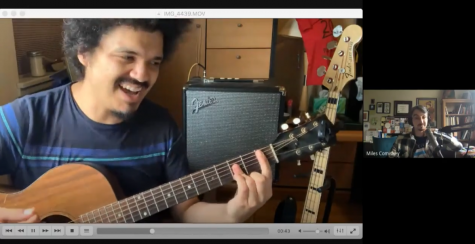 As a new school year begins, it is evident that this one is like no other. Instead of being in the building for the first day of school, students will begin the year at home. 
Many classes and programs will need to adjust to being taught online. One of the programs that will need to adjust is the fine arts. 
Art, music, and drama classes showcase and share their projects and assignments all over the school. With the various art galleries and performances, sharing their talents is a crucial part of art and music education. 
"Theatre relies on physical interaction with cast members and the adrenaline of having a live audience to perform in front of," said Grace Herning, Div. 186. 
Herning is a drama student and has been a part of the Drama Department since her freshman year. 
The Drama Department is very performance-oriented, given their numerous performances throughout the year. The first of these performances is the Fall Play. 
Preparation for the Fall Play usually begins as soon as school starts. 
"Rehearsals usually start the second week of school. Actors are expected to attend rehearsal every day," Herning said. 
Herning said she is not aware if there will be a Fall Play this year due to the COVID-19 pandemic. 
 "Lane's Drama Department has always felt like a safe haven to be — a place where I can feel comfortable to be my energetic and bubbly self without worrying about what other people think of me," said Patrick Berger, Div. 177, who has been an active member of the Drama Department since his freshman year. Berger was in Lane's 2017 production of "Fiddler on the Roof."
Many of the fine art classes offered are very hands-on. 
"The hands-on part won't be as impactful as if we were in person," said Cecilia Rios, Div. 171. Rios is a returning Fiber Arts student. 
The way that Rios's class is structured, usually, is the teacher teaches a new skill at the beginning and then walks around helping the students. 
"In-person learning is a lot more helpful when learning skills. It's really important to have the teacher physically there to help the students," said Rios. 
Like Berger, Rios has found comfort in art.
"Art has always been a way for me to relax. The art classes I have taken helped me get through the school day and allowed me to enjoy school more," said Rios. 
Many students find comfort in their fine art classes as Berger and Rios said. Mr. Comiskey, who teaches Sound Engineering and Music Theory, believes in the power of music and how it can affect the lives of students. 
"I think right now music can be an important tool for students to kinda express themselves and kinda work through some of the difficult things about living during a pandemic," Comiskey said. 
Comiskey said that he tries to teach his students that their creativity comes first, even in remote learning. 
"I think one of the toughest parts about this is just the…one-on-one communication, face to face, teachers being able to check in on students as they are moving through class and being able to help students one-on-one and also just to see how the students are doing not just with the work in class but, you know just in their life," said Comiskey in regard to how online learning will affect students' ability to learn and his ability to teach. 
Music is another subject that requires performances. Comiskey is aware that there could be virtual performances, but he sees that as taking away the focus of his students and himself performing together. 
"I think we'll miss the performance opportunities, as well, but hopefully students will feel like they are growing as musicians," said Comiskey. 
CPS announced that schools would be doing remote learning until the end of the first quarter and then reevaluate the situation and from there decide to return back to the building or continue the year remotely. 
Until then, art students and other Lane students will be navigating new content away from resources and their teachers.
"But in the spirit of 'Yes And,' we have to adapt to the situation at hand and learn how to perform on a virtual platform," said Herning.
UPDATE:
In the week of 09/18/20, the team who is behind the production of the Fall Play announced there will not be a live performance of the first Lane production of the year. 
Instead, there will be a radio show, a type of performance that was very popular in the 1940s. Families would gather around their radio and listen to voice actors perform shows. 
"I have actually always wanted to do a radio play at Lane but have been concerned about how little movement there is on stage," said Ms. Meacham, a drama teacher who is a part of organizing the Fall Play. 
Meacham will be having rehearsals 3 days a week and wants to work with her students in developing their characters. She says this method of performing will give the student actors an opportunity to improve on their voice acting. 
" I know students often have to choose between doing the play and doing another activity," said Meacham
Meacham hopes to have students who aren't usually in Lane productions come out and audition.  
"I love that because the one thing that always amazes me about Lane students is the sheer amount of talent you all have," said Meacham. 
About the Writer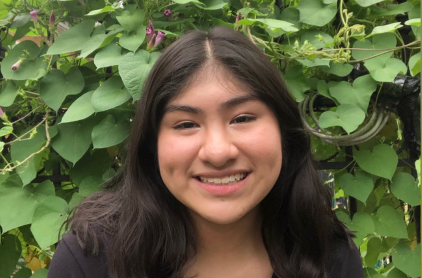 Emily Delgado, A&E Editor
Emily, a senior, is returning to The Champion (formerly The Warrior) for her second and final year. A beginner guitar player, Emily enjoys listening to...