Olivia Rodrigo's debut single breaks records
MUSIC REVIEW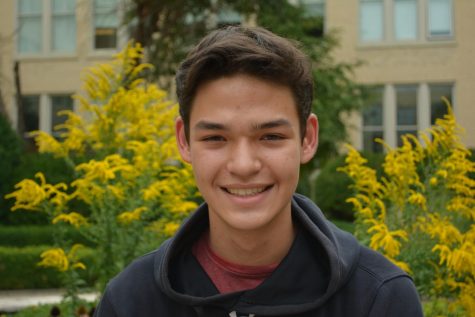 More stories from Ryan Fairfield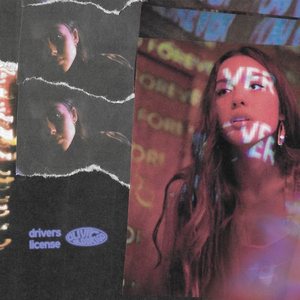 At only 17 years old, Olivia Rodrigo is an extremely accomplished actress and musician. From playing Nini in the Disney+ hit "High School Musical: The Series" to writing a viral song, "All I Want," that made its way onto the Billboard Hot 100 list, Rodrigo has quickly become a talent that the public has fallen in love with. 
On Jan. 8, Rodrigo released her debut single, "drivers license." "Drivers License" quickly dominated the charts, becoming the number one song in the world and awarding Rodrigo with shoutouts and praise from dozens of celebrities, from the Jonas Brothers to Hailey Bieber. 
"Drivers License" tells the story of teenage heartbreak with profound lyrics and beautiful vocals, reminiscent of artists like Lorde and Taylor Swift. One of the most successful aspects of the song is that it tells a clear story that people of all backgrounds can understand and connect with. 
The song starts with Rodrigo getting her drivers license and driving alone past her ex-love's house. The emotion in this part of the song comes from the fact that the reason Rodrigo was so excited to get her license, was so she could drive to see him. Rodrigo sings, "But today I drove through the suburbs / Crying 'cause you weren't around," emphasizing the hurt she feels hitting this milestone in her life without him. 
Rodrigo then moves into feelings that teenagers are far too familiar with: insecurity and jealousy when she sings "You're probably with that blonde girl / Who always made me doubt." In these lyrics, Rodrigo is referring to her ex's new love. It is currently assumed by many that the song is about Joshua Bassett, Rodrigo's co-star on "High School Musical: The Series," as it was rumored that the two dated. The lyric referring to a "blonde girl" affirms this theory, as Bassett has frequently been seen with ex-Disney star, Sabrina Carpenter. 
The chorus of "drivers license" houses some of the most poignant lyrics. The chorus begins with "And I know we weren't perfect / But I've never felt this way for no one." These lyrics encompass Rodrigo's thoughts on her past relationship and the pain she feels knowing it is over. Rodrigo then follows up with "And I just can't imagine / How you could be so okay now that I'm gone." To me, these are the best, most heart wrenching lyrics of the entire song. 
The bridge is another phenomenal aspect of the song. Similar to her idol, Taylor Swift, who is known for her incredible bridges — just listen to "Out of the Woods" or "All Too Well" for proof — Rodrigo delivers both a lyrically and sonically phenomenal bridge. 
Rodrigo initially wrote the song after getting her own license for the first time, which is likely why the song feels extremely real. One of the most defining and relatable aspects of "drivers license" is its authenticity. Rodrigo managed to take two events in a teenager's life, getting a driver's license and being in a relationship, and combined the two to create a song that so many teenagers can relate to.
The success of "drivers license" was instant. The song currently holds the record for biggest weekly streaming debut on Spotify with 30.4 million streams. "Drivers License" also broke the Spotify record for most streams in a day, excluding holiday songs, on Jan. 11, and then proceeded to break that record on Jan 12. Rolling Stone also called the song an early contender for "Song of the Year" at the Grammys. Additionally, "drivers license" has spent the past four weeks at number one on the Billboard Hot 100 chart and Rodrigo performed the song on Jimmy Fallon as her TV debut on Feb 4. 
With all of the records "drivers license" has broken and the rave reviews it has received from critics across the country, Rodrigo has set herself up for more success in the future. Looking forward, Rodrigo is currently filming the second season of the Disney+ hit series, "High School Musical: The Musical: The Series," but it is likely that we will hear more music from her soon. Rodrigo is constantly active on social media showing off her vocal talents; whether it be singing along to Taylor Swift in her car or showing off her piano skills while singing an original song, there is never a lack of content with her. That being said, whether it be another single, an album, or just another Instagram cover, it is highly likely that the world will be hearing a lot more music from Rodrigo. 
About the Writer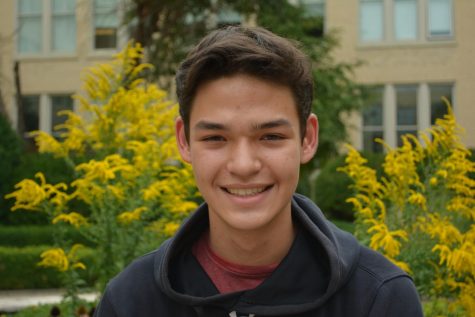 Ryan Fairfield, Editor-in-Chief
Ryan Fairfield is a Lane Tech senior in his third year of journalism. At Lane, Ryan has been a part of the Omega program since his freshman year and a...