'Schitt's Creek': The show that swept awards season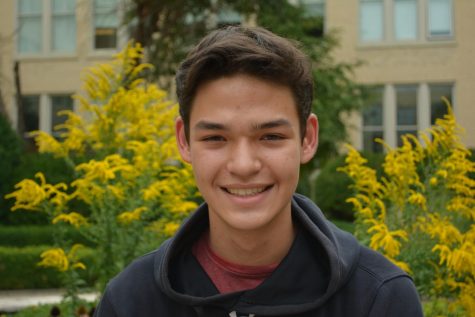 More stories from Ryan Fairfield
When "Schitt's Creek" first started airing in 2015, it was not the most well known show. However, unlike most TV shows in which viewership decreases as more seasons are released, "Schitt's Creek" has just gotten more popular with every season up until its very last. Today, "Schitt's Creek" is a show that countless people know, whether one has watched the show or only seen it's actors dominate just about every award show this season. 
"Schitt's Creek" tells the story of the wealthy Rose family who suddenly loses all of their money and are only left with one asset, a small town called Schitt's Creek, which the father purchased for his son as a joke years prior. Completely broke, the Rose family moves to Schitt's Creek and starts living out of the motel in the town as they attempt to get back on their feet. Over the course of six seasons, viewers watch the Rose family adjust to life in Schitt's Creek as both they and the town learn from each other and grow alongside each other. 
What makes "Schitt's Creek" so successful, and likely why it was a slow burn to popularity, is that it is a character-driven story with a stellar cast and beautifully written characters who each have their own distinct, individual arcs. 
The Rose family parents, Moira and Johnny, are played by comedy legends Catherine O'Hara and Eugene Levy. O'Hara is known for her roles in Home Alone and Beetlejuice, while Eugene Levy is most famous for his role in American Pie. One of my favorite aspects of the show is that Johnny and Moira's son, David, is played by Eugene Levy's real son, Dan Levy. Alongside the Levys and O'Hara is breakout star, Annie Murphy, who plays the daughter Alexis. 
Every member of the Rose family is unique and has their own specific traits and characteristics that make them memorable to the audience. Johnny is the most normal in the family and is the glue that holds the family together during their time in Schitt's Creek. Moira, on the other hand, is an elegant, eccentric character with a language of her own. Moira has become loved by audiences for her iconic accent and vocabulary. From only referring to babies as "bebes" and wearing an assortment of ridiculous wigs, Moira has become a character that both fans and critics alike have come to love and respect. 
Similar to Moira, Alexis also has a way of speaking and acting that she has become well known for. Alexis takes inspiration from reality TV stars, so it is no surprise that Alexis is a sassy, bubbly character with countless crazy stories. Writer of the show Dan Levy, who also plays David, made sure to drop absurd stories about Alexis into the show that the character will randomly bring up. From getting kidnapped by pirates to escaping the yakuza, there is never a dull Alexis tale. Additionally, Alexis's catchphrase "Ew, David" has become one of the most memorable aspects of the show. The final member of the Rose family, David, is most remembered for his sarcastic comments, iconic sweaters, and a general dislike for most things. 
The chemistry between all of the cast members is one of the parts of the show that make it most successful. When watching the show, it feels like watching a real family. At the start of the show, the audience watches as the Rose family struggles to connect with one another. Having been pretty absent parents, Moira and Johnny are not too in touch with their children's lives and use their time in Schitt's Creek to get closer to them. David and Alexis, however, are constantly bickering in a way that feels like watching real siblings argue. 
One of my complaints about many TV shows that go on for many seasons is that they lack strong character development. With a show like "Glee," for example, for the most part it was six seasons of Rachel Berry being a drama queen and wanting to be the center of attention. Her character experienced very little meaningful change throughout the course of the show. "Schitt's Creek" is one of the few shows that I have seen in which every character experiences character development that is meaningful and relatable. 
Starting off, we have Johnny and Moira, who go from being absent parents who know very little about their children's lives to encouraging and supportive parents who want to see their children succeed in life. David also goes from being spoiled and wanting to be popular to being a business owner and realizing that he does not need to prove his success to others. 
Despite each character experience growth in their own way, the award for most beautifully developed character goes to Alexis Rose. Alexis starts off the series extremely selfish, wanting nothing more than to get out of Schitt's Creek. Alexis also spends much of the first couple seasons debating which boyfriend she should be with. However, as the series progresses we watch Alexis develop genuine friendships with other people in the town, as well as grow into a driven, motivated young woman. 
Towards the conclusion of the sixth and final season, the audience watches Alexis put her own dream and aspirations in front of her romantic relationships. This is a big moment for Alexis because for the first time she is not afraid to be alone and tackle the world as her own person, without a man by her side. 
With such amazing actors, writers and directors, it is no surprise that "Schitt's Creek" has won dozens of awards throughout the course of this year's award show season. At the Emmys the show won all of the comedy series acting awards, with Eugene Levy winning "Outstanding Actor," O'Hara winning "Outstanding Actress," Murphy winning "Outstanding Supporting Actress," and Dan Levy winning "Outstanding Supporting Actor." The show also won five additional Emmys for casting, directing and costumes. "Schitt's Creek" additionally won two Golden Globes and two SAG Awards. One of the most notable achievement however belongs to O'Hara, who has won the five major acting awards this year for her role, winning the Emmy, the Golden Globe, the TCA, the Critics Choice and the SAG. 
"Schitt's Creek" has become one of the most critically acclaimed comedy series and one that will likely continue to gain popularity, even though there will not be any new episodes. The show succeeds in being a genuine comedy series that will have you laughing and crying while you watch.
About the Writer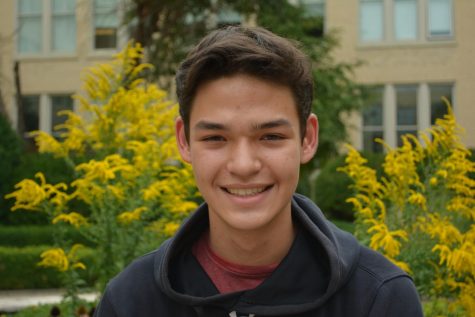 Ryan Fairfield, Editor-in-Chief
Ryan Fairfield is a Lane Tech senior in his third year of journalism. At Lane, Ryan has been a part of the Omega program since his freshman year and a...