'Know My Name' should be a mandatory read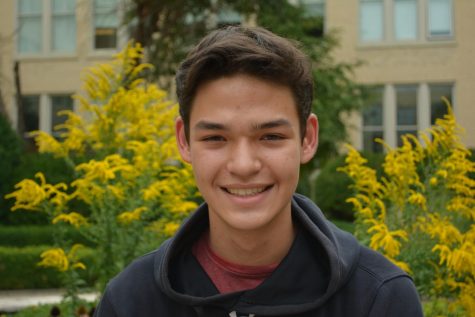 More stories from Ryan Fairfield
As someone who loves to read and can devour a book in the span of a couple of hours, I have read countless articles about "life-changing" and "mind-altering" books looking for recommendations. From classics like "Catcher in the Rye" to self-help books like "The Life Changing Magic of Tidying Up" by Marie Kondo that sparked a Netflix series and a decluttering revolution, I have read countless books in search of the one I could say changed my life. I can wholeheartedly say that "Know My Name" is that book for me. 
"Know My Name" (2019) is a memoir written by Chanel Miller, who was known to most of the world as Emily Doe throughout the course of the Brock Turner trial after he sexually assaulted her on the Stanford campus in 2015. Miller's identity only became public to the world in early September 2019 when she read her victim impact statement for "60 Minutes," just weeks prior to the release of her memoir. All 7,137 words of her statement were initially released on "Buzzfeed" on June 3, 2016 and went viral, with the article surpassing 15 million views on June 10. 
I remember reading Miller's victim impact statement back in 2016 and thinking about how she poured so much emotion into her statement and created something that was inspiring, heartbreaking and ultimately, transformative. The same can be said about her memoir. Miller's writing is captivating and draws you in from the very beginning.
In the first paragraph of the introduction Miller states, "This is not the ultimate truth, but it is mine, told to the best of my ability." A couple paragraphs later, Miller says, "In this story I will be calling the defense attorney, the defense. The judge, the judge. They are here to demonstrate the roles they played… I will use Brock's name, but the truth is he could be Brad or Brody or Benson, and it doesn't matter. The point is not their individual significance, but their commonality, all the people enabling a broken system." These sentences in Miller's introduction perfectly capture the story she tells across the next 328 pages. Miller's purpose in writing and publishing this memoir was not to attack individuals, it was meant to cast a light on a broken system while also providing survivors with a voice and a story to connect with. 
If there is one aspect of "Know My Name" that has stuck with me almost a year after reading it for the first time, it is the last chapter. The last chapter houses some of the most empowering and inspiring sentences that not only summarize Miller's intentions in writing this book and the message behind it, but urges readers to fight for justice and be better people.
In the last paragraph, Miller says, "The journey will be longer than you imagined, trauma will find you again and again. Do not become the ones who hurt you. Stay tender with your power. Never fight to injure, fight to uplift." In these sentences, Miller not only advises her audience to care for themselves and stay strong, but emphasizes that her memoir was not written with the intention of being vengeful, but to uplift those who have experienced similar situations. 
Miller continues her final paragraph and ends her memoir by saying, "Looking back, all the ones who doubted or hurt me or nearly conquered me faded away, and I am the only one standing. So now, the time has come. I dust myself off, and go on." Miller concludes on a high note, standing tall with her head held high. Despite everything the world threw at her, she has still stayed true to herself and has gone on to succeed and live a beautiful life. This message is one that all readers can connect to: no matter what you endure, you will always come out stronger in the end.
What I find so beautiful about Miller's memoir is that it does not dwell on the pain and struggle she experienced. Of course, there are countless pages dedicated to her describing emotional breakdowns and instances of frustration in the courtroom, but the overarching message of the book is not a negative one. Miller shifts her narrative and instead tells a story of healing and all the things she did to recover after such a horrific event. From being an artist to using her family as a support, Miller shares her healing process with the world, which is something no court document or news article could ever do.
Even the cover of the book emphasizes this idea of healing. The gold streaks on the cover of the book are meant to mimic the Japanese art style of kintsugi. Kintsugi is the art of mending broken pottery with powdered gold or other substances. The idea behind kintsugi is that although something broken will never be able to return to its original state, the object can be made whole again and look just as, or in some cases, even more beautiful. I believe that is what Miller has done with her memoir and her healing process. Miller put herself back together and created a work of art that I believe will change the way the world talks about and views sexual assault.
Because the book focuses on her assault and its aftermath, it undoubtedly is a very heavy book and one that can be hard to read sometimes. There were many instances throughout my own reading of the book where I had to stop for a moment just to process what I just read. Every page is packed with emotions and will make you go from screaming to crying in a matter of sentences. I, however, believe that "Know My Name" should be a required reading for all high school students as the writing itself is so beautifully written and the topic of discussion is essential for people to hear and understand. 
I urge everyone to take some time out of their day to read Miller's words. Whether you choose to pick up "Know My Name" and read the entire book, read her victim impact statement, or even listen to her statement on YouTube if reading is not your favorite thing to do, I highly recommend you do so. Miller's story is just one out of millions of women across the world.
About the Writer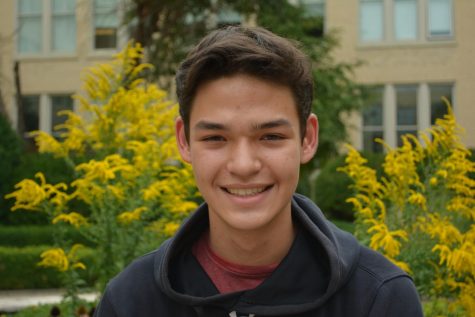 Ryan Fairfield, Editor-in-Chief
Ryan Fairfield is a Lane Tech senior in his third year of journalism. At Lane, Ryan has been a part of the Omega program since his freshman year and a...