'Booksmart' captures the authenticity of high school
The perfect film for any high schooler who feels they are missing out on the experience of in-person learning
FILM REVIEW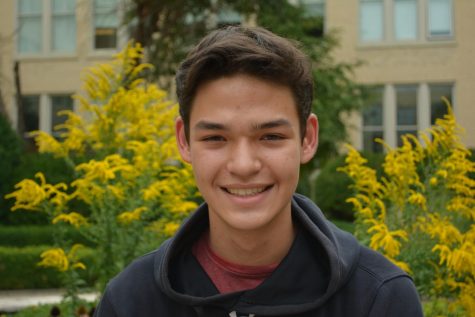 More stories from Ryan Fairfield
"Throwback Thursday" is a new addition to the Arts and Entertainment section of The Champion. These reviews aim to introduce readers to different works of entertainment that, though not new, are still relevant and intriguing. For the month of March, all "Throwback Thursday" reviews will focus on works that either feature women or are told by women, in honor of Women's History Month. 
It is not often in the film world that one can find a film that so beautifully captures the humor, chaos and excitement of high school. Many films tend to be too awkward and can feel foreign to teenagers. It is even harder to find a film that focuses on strong female friendships and positively represents women both on and off screen. "Booksmart" (2019), however, succeeds in being one of the most authentic coming-of-age films that features women in both cast and crew roles. 
"Booksmart" is the directorial debut for famous actress Olivia Wilde, who has since gone on to direct the highly-anticipated film "Don't Worry Darling" starring Florence Pugh and Harry Styles. With this film, Wilde proves to the world that she is also a talented director to keep an eye on. 
What makes her directing in "Booksmart" unique is that despite it being her first project, she made many bold choices that took the film to the next level. Whether it be a long stop-motion sequence in which the two main characters turn into Barbie dolls or incorporating real iPhone footage to create a sense of high school realism, all of Wilde's choices as a director created a film that is not only extremely memorable, but one that feels authentic. 
In terms of the cast, "Booksmart" features a fantastic ensemble in which each actor fully commits to their character to deliver a performance that is so enjoyable to watch. The two main characters, Molly (Beanie Feldstein) and Amy (Kaitlyn Dever), are students at the top of their class who have spent all four years of their high school experience committed to getting accepted into top colleges. However, in order to get accepted into the colleges of their dreams, Molly and Amy sacrificed a life of partying and socializing, only to find out the day before graduation that their fellow classmates who did party, and not just study, throughout high school also got accepted into top colleges. In an attempt to make up for the experience they missed out on, Molly and Amy plan to spend the night before graduation partying like everyone else. 
Dever and Feldstein perfectly capture the personalities of their characters and embody the strong friendship between them. The chemistry between the two of them feels so real that the audience really believes these girls have been friends for a lifetime. In addition to Dever and Feldstein, the rest of the ensemble all portray their characters in a way that it seems like they are all actually high school students. 
The ensemble represent a variety of typical high school personalities — the popular girl, the theater kid, the jock, the skater boy, and the "weird ones" — but do so in a way that they still have depth and do not fall into cookie cutter cliches. For example, Triple A (Molly Gordon), the popular girl with a reputation for hooking up, is also incredibly smart and got accepted into Yale. 
The one character that stands out the most is Gigi (Billie Lourd). Lourd is no foreigner to the entertainment industry, having previously starred in "American Horror Story" and "Scream Queens," as well as being the daughter of Carrie Fisher. If there is one word to summarize Lourd's performance, it would simply be iconic. Lourd delivers an energetic performance with perfect comedic timing. Her character, Gigi, who is known as the crazy, rich, popular girl, has some of the best one-liners in the film and is definitely the most memorable aspect. From diving head first off a boat to responding to being asked where she's going to college with, "Don't judge me. It was my fifth choice: Harvard," Lourd succeeds in delivering one of the best comedic performances I have seen in a coming-of-age film. 
What makes the film successful as a whole is the commitment and genuine passion of everyone involved, both cast and crew. In watching interviews with the cast and hearing their stories about making the film, it is clear how committed everyone was to creating such a beautiful film. For instance, when Wilde suggested to Feldstein and Dever that the two should live together as she believed it would help the two of them create that "best friend" bond they needed, the two actresses immediately agreed and lived together throughout the duration of rehearsal and filming. 
"Booksmart" encapsulates all of the feelings that are applicable to the high school experience: humor, chaos, sadness, stress, and whatever else one might feel. Unlike those cheesy, cringe-worthy Netflix films like "The Kissing Booth," "Booksmart" is a film that feels real and original and is undoubtedly one of the best coming-of-age films one could watch. 
About the Writer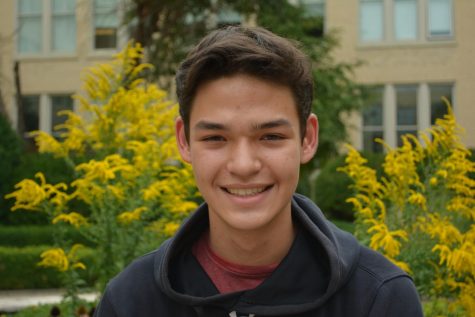 Ryan Fairfield, Editor-in-Chief
Ryan Fairfield is a Lane Tech senior in his third year of journalism. At Lane, Ryan has been a part of the Omega program since his freshman year and a...