Girls Soccer wins seventh consecutive City Championship
Lane gets revenge over Whitney Young
The air was thick and hot with shouts and chants as Lane went head to head on May 12 with its biggest rival: Whitney Young. 
Almost a week after Lane's Boys Lacrosse team beat the Whitney Young Dolphins in the City Championship, the Dolphins looked for revenge, this time in the City Championship for Girls Soccer, and they brought their fan base with them. 
The first time Lane played the Whitney Young Dolphins this year on April 6, they lost 3-0. Lane headed into the City Championship match knowing that in order to win, something from that first game had to change.
And something did change. A belter of a long distance shot from Mary Rau would clinch the city title for Lane, their 7th straight, in a 2-1 victory.
"The first time I played them, we didn't play nearly as well as we could've, and I think we were super nervous and let them get in our heads," Lane's Captain Scout Murray said after the win. "This time we made sure we got ready all week — like mentally. We were all focused on ourselves, and we made sure to change."
Murray, a D1 commit to Ohio University, had the first goal of the game. She ran it down the field all on her own and showing off her skill and speed before playing it to another player who then played it back to Murray for an assist. That was one of the first shots on goal that Lane had — coming in the first 16 minutes of the game. Meanwhile, the Dolphins took the ball to Lane's defensive side of the field and took multiple shots on goal — but couldn't get one past Lane's goalie, Siena Belko.
Errors from Lane's defense led to several shots on goal and one successful shot — the only one Belko let in. 
Shortly after Murray netted the first goal of the game, a Young winger received the ball on the left side and drew a foul after a step-over that led the defender to trip the forward up.  
The Dolphins were given a free kick around 20 yards from the goal but at an angle that would have usually lent itself more to a cross rather than a direct shot. All the same, Young midfielder Lauren Roche stepped up and hit a high dipping shot to the far post that floated in, as Belko could only look on. 
"I think them scoring right after also got us on our toes again," Murray said.
But Belko didn't let that hiccup stop her strong performance, and Lane Head Coach Michelle Vale made sure to remind the defense to not overcommit or get caught out of position.
"We talked about our formation that we have been talking about all season long, and I gave them a little push in the right direction, and they did it themselves," Vale said postgame. "We talked about making sure that we kept the girls on Whitney Young's team in front of us and to not go too far up too much."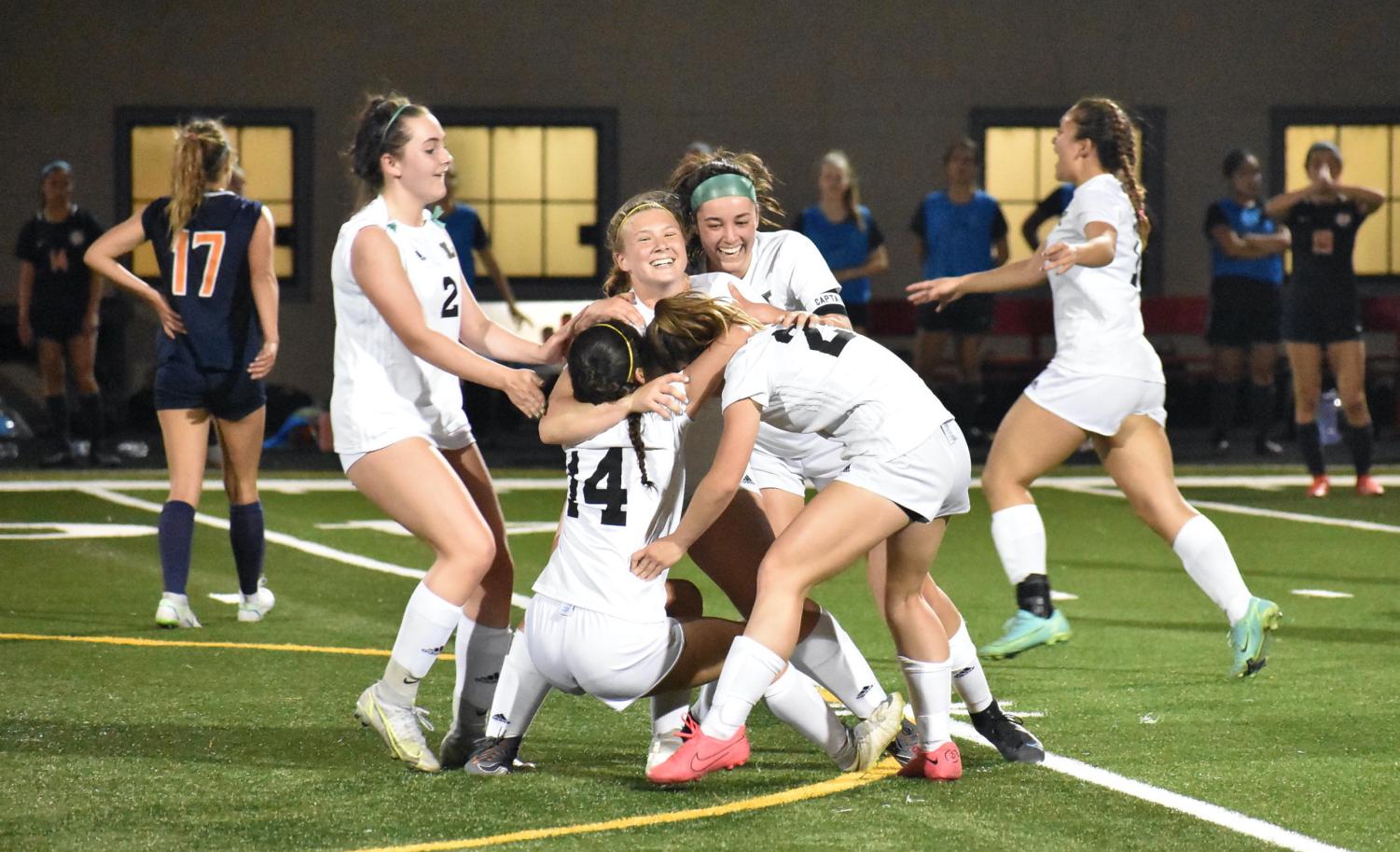 And Lane did just that, keeping better possession of the ball in the first half. 
Despite this, going into the second half there were a lot of unknowns. Both teams were equally matched with subtle differences, and the game was tied 1-1. 
"[The Dolphins are] a quick team, they're a strong team, they're a physical team," Vale said. "And we wanted to make sure that no matter where we were on the field, that we were not giving them the opportunity to win the ball from us."
And Young came out strong in the second half. Chemistry from Captains Ella Koleno and Sydney Koleno aimed to marshal a strong-looking Young team, but they were stifled by the impressive defensive work of Lane's Mary Rau. 
"I've been just working on making sure I always keep the offender in front of me and just making sure that I'm in the right position," Rau said postgame. "So I attribute that to just training and practice."
Not only did she defend the goal, but she scored the final one of the night — clinching Lane's City Championship win. 
A strong boot from around 35 yards out reached past Young goalkeeper Zoe Adelstein's fingertips and cannoned into the goal.
"I envisioned [myself] making that exact goal, and it was something I really wanted to do because I knew the goalie wasn't tall enough to cover it, so I took the shot and it went in," Rau said. 
After that Lane put all hands on deck to make sure no one would get past their line of defense.
"We all knew we can't let them score right after we scored because it makes it even again, and so I think it was just a strong push," Murray said.
Although Lane had a couple shots on goal after the defensive push, there wasn't anything that could change the final score from 2-1. As the buzzer went off signaling the end of the game — the girls ran out on the field, embracing each other as cheers erupted from the stands.
"It's such a good feeling," Murray said. "I think it'd be really sad to leave knowing we could have won something that we didn't, but I'm really happy that we did." 
Lane and Whitney Young now look ahead to state playoffs. Lane (13-4-1, 7-1 CPL), a 7-seed, will host 10-seed St. Ignatius in the regional semifinals on May 18 at 7 p.m. Young (12-7-3, 7-1-1 CPL) will kick off their state playoff run as a 6-seed, taking on 11-seed Maine West at Leyden on May 17 at 6 p.m.
Aidan Sadovi and Megan Camacho contributed reporting. 
Donate to The Lane Tech Champion
Your contribution will allow us to cover our annual website hosting costs, which are no longer covered by our district/school. If we do not meet our goal, we may lose this website and its archive of stories covering 2009-2023. Student journalists at Lane Tech use this archive to research past coverage of various topics and link to past stories to offer readers additional context for current stories. Thank you for supporting the award-winning reporting and writing of journalism students at Lane Tech College Prep!
About the Contributors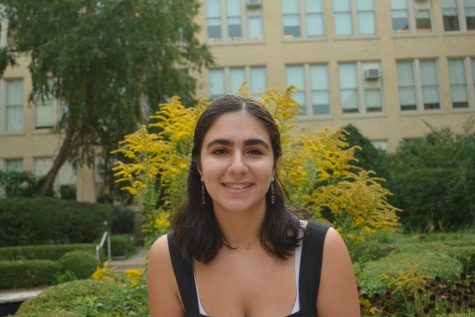 Mara Mellits, Editor-in-Chief
Mara is a senior and this is her second year with The Champion. A creator at heart, Mara loves to read and write stories. She also loves creating art and...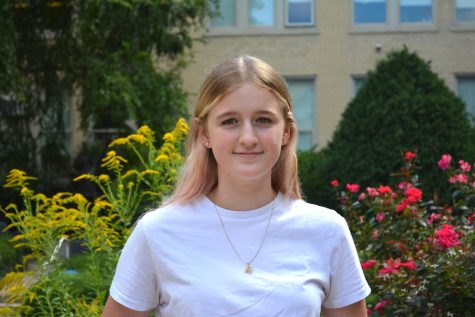 Ruby Thompson, Managing Editor
Ruby Thompson is a senior in her second year with The Champion. She can often be seen taking photos on the sidelines during Lane sports games, and she...