Boys Lacrosse takes home first city title in eight years
There's no bigger rivalry than the one that stands between Lane and Whitney Young, shining particularly bright on the day of the Chicago Public League's final game of the Boys Lacrosse city playoffs — the City Championships. 
Young has held onto their boys lacrosse city championship title since 2013, keeping an impressive 8-year streak. But, Lane has shaken things up this season – in a regular season matchup on April 7, Lane dominated Young in a 15-5 game, leaving Lane ranked atop all teams in the Chicago Public League. 
Lane's ranking was put to the test at Lane Stadium on May 6, where Lane ultimately came out of the city finals clash with an 8-3 victory over Young.  
The game kicked off with a goal from Young in the beginning of the first quarter. But Lane was quick to catch up with goals from junior captain Augie Watts and senior Andrew Katz. 
That led to Lane leading with a score of 2-1 after the first quarter. But Lane lacked offensively in the second quarter, struggling to score another point. 
Young took control of the field and the pace of the game for the majority of the quarter with two more goals to make a lead of 3-2. With just 20 seconds before the end of the first half, senior Jordan Lam shot and scored, tying the game 3-3.
"We put in so much work throughout the whole season — the whole season we've been grinding for this moment right here, and we finally got it done," Katz said postgame. "I couldn't be prouder of the guys."
Coming into the third quarter, senior Sebastian Cordero started off strong with a quick goal to break the tie and put Lane in the lead.
After a penalty on senior captain Ryan Southward, Young was up a player, giving them an advantage over Lane. They attempted to tie up the score with two unsuccessful shots blocked by Lane goalie and senior captain Owen Davis, who stopped every shot after — completely shutting out in the second half. 
Davis has played on the varsity lacrosse team for all of his four years at Lane and has gone up against Young many times. 
"I know who they have. I know who their good shooters are, so it's not an unknown," Davis said postgame. 
In the last few minutes of the third quarter, junior captain Adam Tsai and Katz both scored, both assisted by Watts, to bring the score up to 6-3 going into the final quarter. 
"I might have a few goals, but I'm a pass-first player at heart," Watts said. "I'm just looking for my teammates, trying to let everyone eat today. Especially in a big game like this, trying to feed it to some seniors — it's their last ride. We're just trying to let everyone eat today." 
But Young continued to put up a fight in the fourth quarter, however a penalty was called, leaving Lane a man up.
Even at a disadvantage, Young kept their defense sharp and managed to intercept a pass and gain possession of the ball. Senior Jonathan Sides stayed persistent and kept up with the ball to force a turnover and put Lane back on offense.
Lane kept their passes clean and smart, getting the ball to Tsai to take the shot and score his second consecutive goal. 
 "Our fate was in our own hands," Tsai said postgame. "We capitalized on our opportunities, we scored more goals than them, that's what you need to do in a lacrosse game."
Lane kept up their defense, not allowing another goal by Young, and sophomore captain Nico Valentino closed out the game with a final goal, leaving Lane with an 8-3 victory.
With two more non-conference games to go before the state playoffs, Lane is looking to make their mark as a successful lacrosse team beyond Chicago.
"We have a really talented team, and I think we're going to make noise," said Head Coach Dave Barr postgame. "We have an opportunity to host a playoff game, maybe even host the second playoff game, but the reality is we are now 14-2, and this is the best Boys Lacrosse team that Lane Tech has ever had."
Mara Mellits and Alex Burstein contributed reporting. 
Donate to The Lane Tech Champion
Your contribution will allow us to cover our annual website hosting costs, which are no longer covered by our district/school. If we do not meet our goal, we may lose this website and its archive of stories covering 2009-2023. Student journalists at Lane Tech use this archive to research past coverage of various topics and link to past stories to offer readers additional context for current stories. Thank you for supporting the award-winning reporting and writing of journalism students at Lane Tech College Prep!
About the Contributors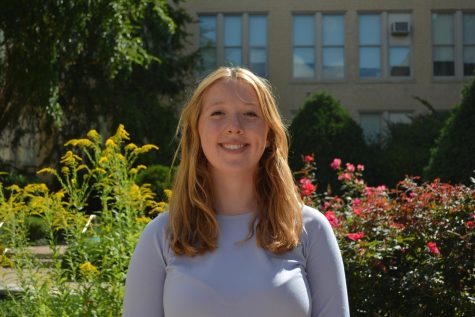 Meghan Mansfield, Sports Editor
Meghan is a senior and this is her second year being a part of the Champion. She enjoys covering, and playing, sports. She eats a lot of ice cream and...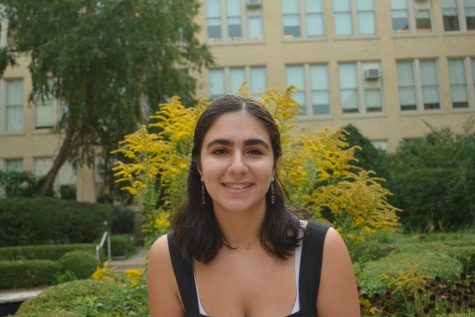 Mara Mellits, Editor-in-Chief
Mara is a senior and this is her second year with The Champion. A creator at heart, Mara loves to read and write stories. She also loves creating art and...