Black excellence through art
Members of Lane's Black Student Association (BSA) Club explained how they've created a welcoming, safe space for all to come enjoy throughout the school year. This month especially, they have lined up a whole month of events for students to come participate in, including a sip and paint night after school Feb. 8. 
"We decided that it'd be a good way to connect," said Melat Gebrayus, an executive member of BSA. "I feel like art is very therapeutic and with this community that we have here, it's a way to connect beyond words."
Members and non-members were able to come together in the school environment and create beautiful paintings of their club's own symbol that can be seen on their apparel and other things associated with the club. 
 "We actually did this last year, but it was more self-directed, so now we have a professional to help us," said Kameron Robinson, another executive BSA member.
Jessica Patterson, a self-taught artist who shows the versatility of Black and brown women through her work, guided students through their paintings for the sip and paint, making sure to emphasize the beauty that Black people possess in our society. 
This month's events are centered around teaching and learning about Black culture and the experiences that all the different kinds of Black people have.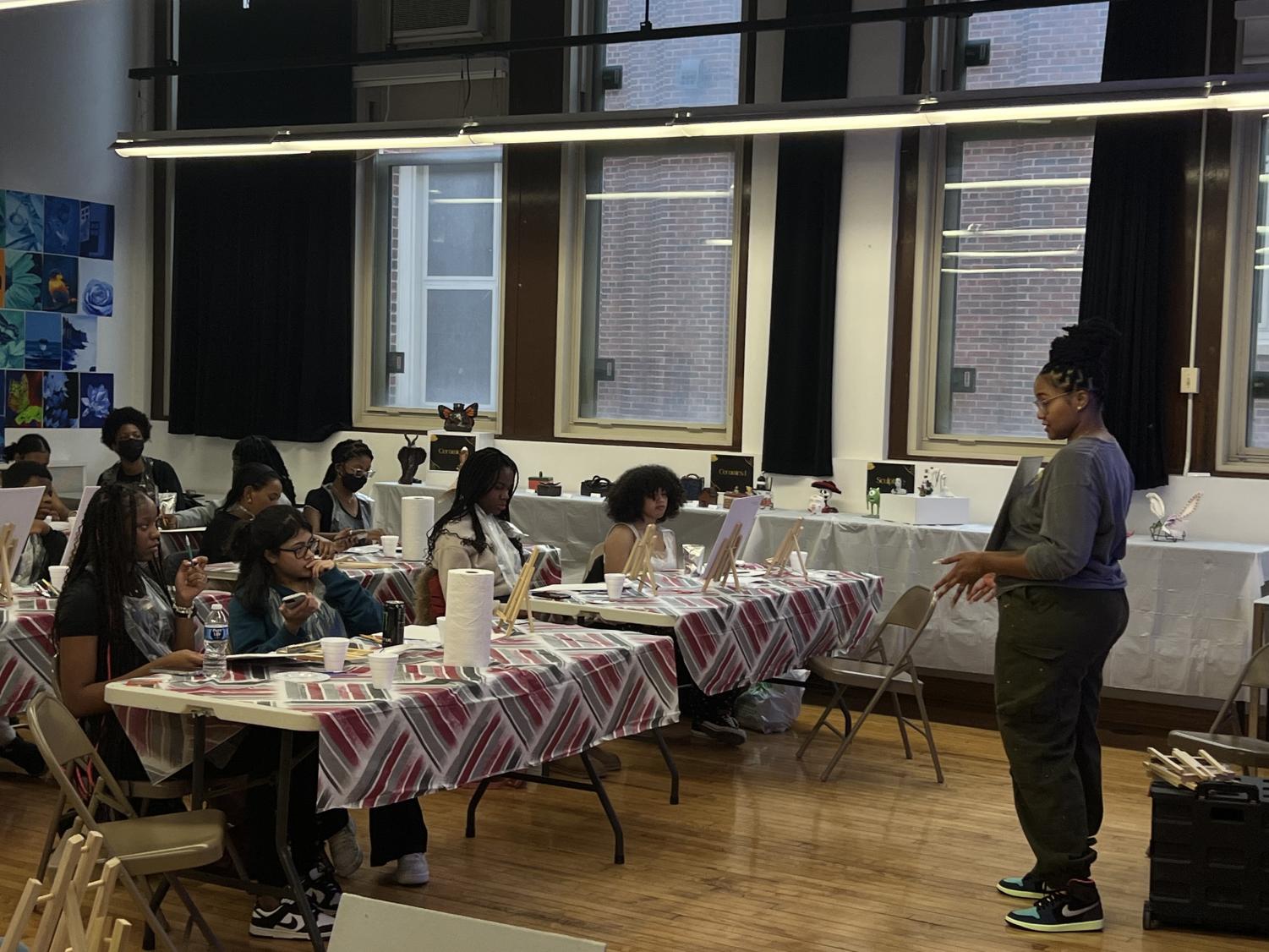 "I always try to bring in a different perspective," Gebrayus said. "Both of my parents are from Africa. They're both immigrants. I always wanted to bring in more of the African cultural perspective or, personally, I'm Ethiopian, so an Ethiopian perspective. Because when you think of Black I don't want people to think of just like this and that, there's also this one that maybe you haven't heard of, so I want to kind of bring that voice in." 
Robinson also noted that by coming together in a safe space to learn and celebrate our different cultural aspects, it builds a stronger sense of unity and allows us to "all bond as one." 
While everyone is able to join the Black History Month festivities, the club is using this month as a tool to support the Black community of Lane Tech. It's easy for minorities to get overlooked in a place with so many people, so BSA wants to give Black students the opportunity to reclaim their voices and identities.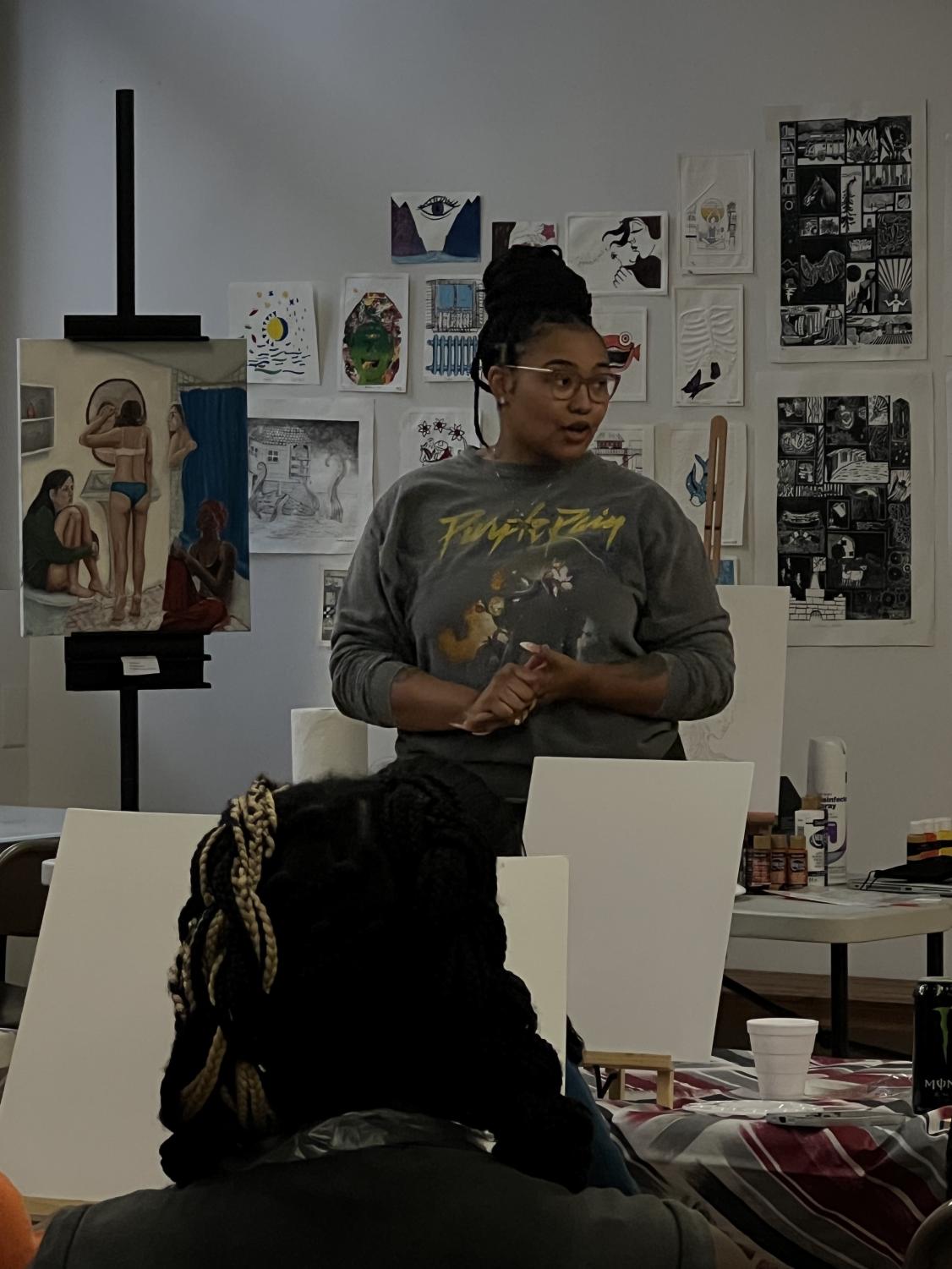 "I feel like there are times where art was the only way to express black identity and other things that are associated with being Black or being African instead of speaking about it. Because there were times we couldn't speak up about it and I feel like art was the way to express yourself," Gebrayus said. 
Although Lane's Black student population was only 6.8% in 2022, Gebrayus said this event displayed the strength in numbers that they hold within the community, despite its smaller size. 
"We're here, and even though we're a small amount, we're still very vibrant," Gebrayus said.
Robinson made it a point that BSA is more than happy to include Lane Tech students of any background to come enjoy their month of festivities, and feels as though it creates a stronger sense of unity throughout the school environment. Through the struggles that Black people fight through on a day to day basis, they have orchestrated powerful events that represent and teach people of the best aspects of Black culture. 
"Art is one way we cope. African Americans cope with any troubles that they're going through or just to express themselves when maybe they feel like they haven't been expressed, and art is just another way to do that," Robinson said.