OPINION: Speeding up the game: Why IHSA hoops needs a shot clock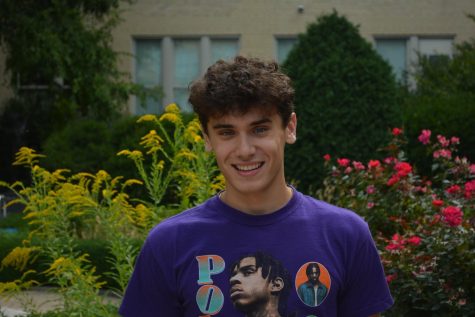 For the first time in MLB history, the league will be implementing a pitch clock in order to help speed up games and attract younger audiences. Many older fans of the game are outraged, especially after the recent bases-loaded bottom of the 9th Atlanta Braves spring training loss to the Boston Red Sox where a pitch clock violation ended the game in disappointing fashion. 
The at-bat player was too slow to get back into the batter's box after a previous pitch and was called out, leaving fans with an ending to a baseball game never seen before. 
Attempts to speed up games and make them more entertaining for fans have been seen in not only professional sports, but also in high school sports. 
The IHSA (Illinois High School Association) has recently implemented a 35 second shot clock into some of its basketball games, experimenting with making it a permanent change. 
While it makes sense why the MLB would want to speed up their 3 to 4 hour long ball games, the change for high school basketball seems confusing to some. Surprisingly, the reason is the same as the MLB: games need to be more entertaining for fans. 
This change will continue to elevate the level of gameplay already shown by high school athletes not only in Illinois but nationwide. Shorter, timed possessions force players to be more aggressive and decisive. A shot clock forces the action. 
Games without a shot clock have frequently seen team possessions that last for 90+ seconds with nothing happening but passing, running and the occasional shot-fake or dribble being the fan's only entertainment. It's not fun to watch, plain and simple. 
The pace of the game needs to increase to keep up with people's expectations of what they are going to see. Fans aren't paying to watch defense, they're paying to watch players they know make plays on the offensive side. Which could be anything from a poster dunk to a simple good pass for a basket. They just want action. 
Adding a shot-clock to games forces players to get better as well. Instead of being able to rely on a set of plays or game plan, players are forced to act with their instincts and what's given to them on the court. A shot-clock adds a level of discomfort to the game that forces good players to make good plays, while those who can't keep up with the speed get left watching. 
While the change isn't fully in place for all schools, the IHSA will continue to collect data on games with a shot clock to see if its effects hold true. These "experiments" will continue for the next few seasons until it's officially implemented or removed across the state.
Now that the season is over, the experiments seem to have been worked well and didn't cause any interference with the season. However, they have pointed out two glaring problems with the implementation of the shot clock.
"First of all, each school would have to purchase the shot clock equipment for each court on which high school competitions are held," IHSA Director Dan Tully said.  "And secondly, each school would have to be prepared to pay an additional official to run the shot clock for each game. With a shortage of game officials already, adding another staff member to each game could be difficult."
The IHSA will continue to experiment with the shot clock system to see if any solutions to these problems appear. 
"With survey data from coaches, administrators, and athletic directors, we'll have more information to determine how to move forward," Tully said.
It's no surprise that high school basketball will soon follow the footsteps of these professional leagues with the addition of a shot clock. Hopefully this change comes sooner rather than later, as I can't imagine I'm the only one tired of the ball-holding-2-shots-a-quarter 1970's like offense that is so loved by many suburban Illinois teams.  
Donate to The Lane Tech Champion
Your contribution will allow us to cover our annual website hosting costs, which are no longer covered by our district/school. If we do not meet our goal, we may lose this website and its archive of stories covering 2009-2023. Student journalists at Lane Tech use this archive to research past coverage of various topics and link to past stories to offer readers additional context for current stories. Thank you for supporting the award-winning reporting and writing of journalism students at Lane Tech College Prep!
About the Contributor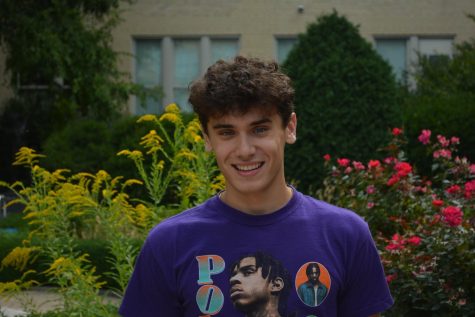 Tommy Stone, Reporter
Tommy is a senior student in his first year as a writer for the Champion. He has played basketball for Lane the last 3 years, as well as joining the Men's...