DREAMers face new barriers to financial aid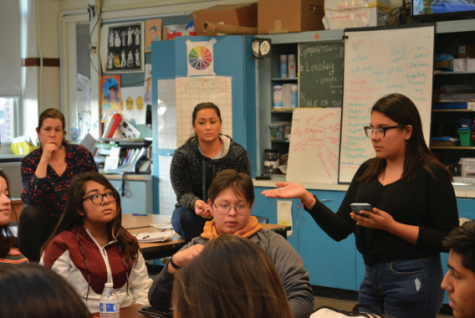 Shortly before her first birthday, Mariana Ramos and her family moved to the United States from Mexico City. Now, as she and her friends prepare for the SAT, she worries about her ability to pay for college without access to federal financial aid. 
At the annual senior FAFSA meeting held during advisory on Sept. 25 a representative from Ladder Up, an organization focused on improving the financial stability of Illinois residents, walked students through filling out the free application used to apply for federal monetary aid. 
The presenter, Carly Oishi, is the director of Ladder Up's financial capability team, which helps students navigate their options for financial aid. She mentioned that she can no longer confirm that the government cannot gain access to an individual's immigration status via the information provided on their FAFSA account. 
Ramos, Div 184, who is president of DREAMers Club, said that the announcement created anxiety amongst seniors at the club's meeting directly following the FAFSA presentation. Isabela Avila described a collective feeling of confusion among DACA students. 
"It's a scary situation to be in," Avila, Div. 264, said. "There were a lot of questions and a lot of frustration that we weren't getting a response." 
Though undocumented students cannot receive federal financial aid, filling out the FAFSA form allows them to receive a Student Aid Report. In previous years, this was a common process that allowed students to submit their demonstrated financial need to colleges, which enabled some to qualify for private and state financial aid. 
Oishi has reiterated her concern that the government might be motivated to use this information against undocumented families. 
"In this political climate, I am no longer able to state what used to be a given: that U.S. born children qualify for federal aid and their parents can use zeroes for [social security numbers] and there will be no consequences in regards to their status," Oishi said. 
Ramos is one of more than 700,000 individuals protected by Deferred Action for Childhood Arrivals (DACA), which was instituted in 2012 under President Obama's administration. It enables individuals who came to the United States illegally as children to avoid deportation and obtain work visas. Though President Trump's administration has repeatedly attempted to dismantle the program since 2017, it has yet to be successful. 
Despite their inability to receive federal aid, there are several ways that DREAMers can receive financial assistance. Several colleges in Chicago, including the University of Illinois Chicago (UIC), provide resources and scholarships specifically for DACA students. 
According to UIC's website, the Illinois Retaining Illinois Students and Equity (RISE) Act was signed into law in June of 2019 and grants financial aid eligibility to a subset of students who were previously ineligible, including undocumented students. RISE provides students with a free application they can use to estimate their financial need in lieu of FAFSA. 
Illinois Student Assistance Commission created the online RISE application for Illinois students to apply to the Monetary Award Program grant, which is provided by the Illinois General Assembly and the Governor. 
Lane also offers a scholarship available only to DREAMers. As President of DREAMers Club, Ramos helps to choose who is awarded the aid. 
"We make sure students know that it's confidential so they know there's no risk of them being exposed," Ramos said. "We hold interviews and then we decide who gets the scholarship."
In addition to their weekly meetings, a few representatives from Lane's club go to CPS headquarters on the last Saturday of each month to attend the Coalition of Advocates for Undocumented Students' Education (CAUSE). There, they collect information and resources regarding the college application process to share with other Lane students. 
 Avila helped to establish CAUSE hoping it would foster better communication among other CPS DREAMers clubs. 
Ramos urges all students, whether or not they are undocumented, to attend DREAMers Club meetings to learn more about the financial aid challenges of DACA students. Avila insists that students must feel safe to discuss their financial aid worries. 
"The main thing we need to do is make it a topic of conversation," Avila said. "If we build a community and a safe space here, [DREAMers] will feel confident to go up to teachers or anyone and ask for help."
Contributing Reporting by Vyolet Weissman
About the Contributor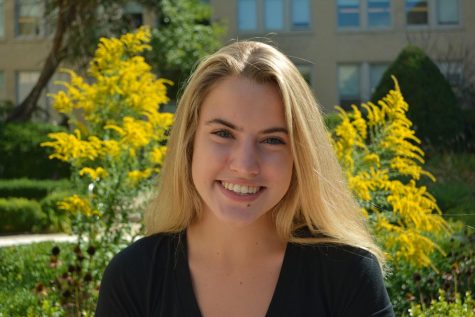 Olivia Fergus-Brummer, Managing Editor
Olivia Fergus-Brummer has been writing for the Warrior since the fall of 2018 and is now a senior. She loves theatre, political science, and music, and...