LSC candidate profiles part three: parents (O'Keefe, Ashlaw-Doherty, Wong and Muniz)
Update: On the LSC parent representative ballot, there are nine names, even though there are just eight candidates. Kirsten Brandt, who is the ninth name on the ballot, dropped out of the race. But, LSC Relations said her name must remain on the ballot since her name had already been submitted as a candidate, according to Lane's LSC Coordinator Miriam Santana. Votes for Brandt will not count, according to Santana.
This is the second half of the parent candidate profiles, featuring Patricia O'Keefe, Catherine Ashlaw-Doherty, Benjamin Wong and Claudia Muniz. The first half, which profiles Laura Symons, Emily Haite, Matthew Beaudet and Anne Lokken can be found here.
Local School Council (LSC) elections are just weeks away, with high school election day set for Nov. 18. This year's election will look a little different though, with mail-in voting being an option for parents and school staff (not community members).
Last month, The Warrior previewed the community members, teachers, non-teacher staff member and student who are running for Lane's LSC. This article previews some of the parents who are running for the Lane LSC.
Parent representatives is a position open to the parents of Lane students. There are six parent representative spots available and eight people are running. These spots are voted on by community members and parents.
Parent representatives serve two-year terms and the incumbent parent representatives are running. 
These candidate profiles are aimed to inform those voting in the Lane LSC elections about the candidates. The Warrior extended invitations to every candidate to participate in the interview process and asked the same questions to every candidate to ensure objectivity. The Warrior's Editorial Board will not endorse any candidate in the field.
Interview transcripts have been edited for length and clarity
PATRICIA O'KEEFE (INCUMBENT)
Summer voting record:
Voted to remove Indian symbol
Voted to keep school resource officers (SRO)
1. Why are you running for the LSC?
"I'm running for the LSC to represent parents and to help Lane achieve its goals and become the best that it [can] be."
2. What are your thoughts on the LSC's decision on the mascot this summer? 
"I think for the Indian symbol, we went through a thorough process and I was in favor of removing the symbol and based on the research and all the different angles that we looked at it, I think it was the right call."
3. What are your thoughts on the LSC's decision on school resource officers this summer?
"I think Lane made the wrong call on that. I was one of two parents who voted to retain the SRO and it was based on the overwhelming evidence specific to Lane that it is not [an] issue at Lane as far as discipline or any of the studies that CPS provided or that the Lane LSC did itself. I am sympathetic and even support the idea of the social justice aspect of it, but I view it as the other side is how do you protect students in [an] extreme situation that would involve a school shooter or something really dangerous that you need a resource inside. And those two issues are somewhat mutually exclusive except they overlap in the fact that there's an SRO and he has a gun or she has a gun, so that's where these two pretty much mutually exclusive viewpoints intersect and for me, student safety is paramount. I think Whitney got it right. They voted to retain and reform and that was proposed as part of the discussion, but that never was never what was proposed to vote on [for Lane's LSC]." 
4. What's one thing you would like to change about Lane?  
"I think if there's a way to allow for students to have a more decompressed schedule as far as the kind of just the pace of it, it's from one period to the next to the next to the next. And I think if Lane could incorporate a study hall, that would be a great option for students to just have a period of the day where they could decompress and get their homework done on site, once we're back on site of course. But and the other thing that I would love to get rid of at Lane is there has to be a better way of managing if a student gets a zero on an assignment or doesn't turn in homework. It just doesn't work numbers wise. It's really a disservice to the students, and I believe the teachers are working on that. But it's a long process. … Like if there's one zero, you're spending on a homework assignment or something or it's turned in late, you're just spending literally the rest of the entire semester, not just a quarter, to catch up, to make up for that. And there's got to be a better way."
5. Why should voters elect you? 
"I've served on the LSC for four years now and I've been a part of the Lane community for eight years, all three of my children have gone there, and I bring a unique perspective in that I've done a lot of different efforts for CPS overall and different advocacy efforts. So I do understand how CPS works as an organization and that could really come in handy, and the administration is very good at navigating CPS."
6. What is your favorite thing about Lane?
"Oh, the diversity. I feel so fortunate that my children have been able to go to a school that is so rich in diversity in every way, socioeconomic, culturally, racial, you know people from all corners of the city. It's certainly my favorite thing about Lane."
7. What's one fun fact about yourself?
"I love walking. I walk probably eight miles a day and just love walking and listening to the sounds of the city and you wherever it could take me. I walk to and from work so that makes it, you know, that's kind of how I get the time in. But yeah, it's kind of quirky but I love to walk."
CATHERINE ASHLAW-DOHERTY (CHALLENGER)
1. Why are you running for the LSC?
I'm the mom of four Chicago Public Schools students. I have two at Lane now. I have a new freshman there and a sophomore, as well as two students at Disney. And I've been part of the Disney LSC for years and now that we're transitioning on into their high school years I still wanted to be actively participating in the school. I feel like the LSC really is the heartbeat of what's going on for parent information as well as to see the inner workings of any school. I'm a nurse, I've been a nurse for 30 years, and I feel like I also bring that particular background into the LSC forum and within the LSC council especially during this challenging time.
2. What are your thoughts on the LSC's decision on the mascot this summer? 
"I fully agreed with that. It should've been done a long time ago."
3. What are your thoughts on the LSC's decision on school resource officers this summer?
"I also supported that. If even one student is feeling at all uncomfortable, the school should be the safest place they can be outside of the home, so I support that decision also."
4. What's one thing you would like to change about Lane?  
"There's not much to change. Everything's really awesome at Lane, I'll say that. We've had such a good experience both with our sophomore and our freshman. Maybe more opportunities for parents to be engaged, especially when they're new to the school. I just found that to be a little bit challenging, but it ended up being fine. But I just think that maybe some more outreach to get more parents involved might be helpful."
5. Why should voters elect you? 
"I hope they consider me for the LSC because I'm passionate about education. As I mentioned, I'm a nurse, but during my 30 year nursing career, I've also mostly focused on the educational side. So currently I'm teaching pre-health careers, and I feel like that piece has carried me through throughout my career regardless of what area I am working in. And again, four kids in CPS, I'm very committed to the success of Chicago Public Schools across the board."
6. What is your favorite thing about Lane?
"I love the diversity. I love the opportunities for the student to have experiences they would not have at a smaller school. I feel like the kids have enough challenge and rigor to the academic portion of it, but also have the enriched part that allows them to participate in clubs, lots of sports, all the extracurriculars that have come into play. Pretty much everything. We've had such a wonderful experience at Lane." 
7. What's one fun fact about yourself?
"I'm a lifelong learner, so even now I'm still taking classes."
8. What are you taking classes for?
"To have an additional certificate in relationship to education of students with special needs."
BENJAMIN WONG (INCUMBENT)
Summer voting record:
Voted to remove Indian symbol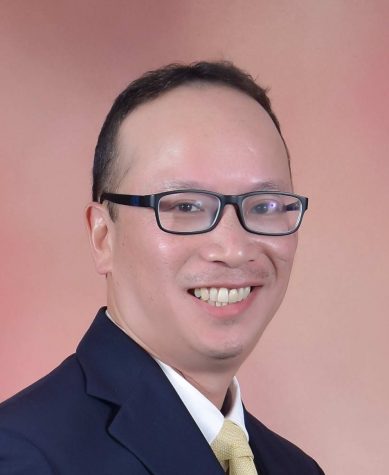 Voted to remove school resource officers
1. Why are you running for the LSC?
"I have a wealth of experience on LSCs. I have served four years at Lane, the past four years, that is, and I've also served four year at Decatur Classical School, and I bring a wealth of experience and knowledge to the position and I want to do what's best for the school. You know with my background, I'm a graduate of Lane Tech, I met my wife at Lane Tech. We have four kids, one graduated from Lane Tech two years ago, one is currently a senior, one is a freshman and I have a fourth one who will hopefully attend Lane Tech. So, I have a very long history with the school."
2. What are your thoughts on the LSC's decision on the mascot this summer? 
"When I was in high school, I thought that the Indian symbol or the mascot was a symbol of  pride and joy, but after reading about it and learning more about the issue and educating myself, I found that it is very offensive and derogatory and just perpetuates a stereotype against Native Americans. And based on that I had changed my views, and I voted against keeping the symbol of the Indian." 
3. What are your thoughts on the LSC's decision on school resource officers this summer?
"My first reaction was that we needed a police officer in the school just in case there was an active shooter situation. But as I learned more about what CPS wanted to do and to learn about how we were able to try to get alternative solutions to removing the SRO, I found that SROs, they have a history of racism against students of color and I didn't feel that it was warranted to have a police officer at the school. And I did my research, read all of the reports that CPS had gave us as part of the SRO Toolkit and saw both sides of the issue and thought it was best for us to have the SRO removed."
4. What's one thing you would like to change about Lane?  
"I like the direction that Lane is headed in terms of being very inviting to students of all races and backgrounds. I know there still are issues and there's still work that needs to be done in terms of diversity. And I would like to see Lane moving forward with having more levels of acceptance of all people."
5. Why should voters elect you? 
"Voters should elect me again based on my wealth of knowledge and experience in the position. And I believe that I have the school's best interest at hand and I have a lot of practical experience and I'm flexible and I roll with the punches and I try to do what's best for everyone involved."
6. What is your favorite thing about Lane?
"The school spirit. It's second to none. And even once you graduate from Lane Tech, if you're in different parts of the country, if you're wearing a Lane Tech shirt or [a] Lane Tech hat, you're going to be bound to run into somebody who has some connection to the school. It's just a tradition in history that I'm very proud of."
7. What's one fun fact about yourself? (Question answered in a follow-up email interview)
"One of the producers of the Biggest Loser and Master Chef interviewed my family for a Netflix reality TV show loosely based on the ABC sitcom Fresh off the Boat. The producer said we were the leading family but it never got the green light from Netflix."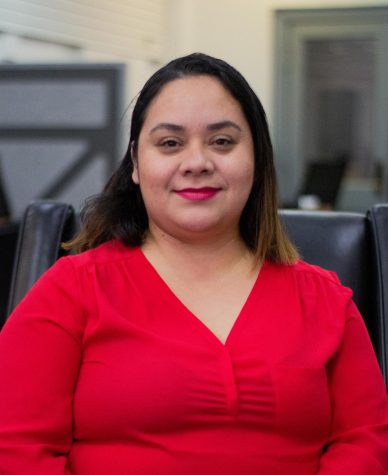 CLAUDIA MUNIZ (CHALLENGER)
1. Why are you running for the LSC?
"First of all my daughter is a freshman at Lane and I want to be a part of the Lane Tech community as much as I can. So I want to do my part as a parent to give back and to contribute to the school that my daughter's attending. I want to be a part of knowing that I helped accomplish this or I helped make Lane Tech a better place for my daughter in the next four years."
2. What are your thoughts on the LSC's decision on the mascot this summer? 
"I'm not sure. I didn't feel one way or another when they came to it. I think the parents and the community, I think it's up to them, I think it's their choice. It's their school and they have a say in it and if that's the reason that they removed it then I'm all for it."
3. What are your thoughts on the LSC's decision on school resource officers this summer?
"Well, I was in support of them staying. For me personally, I've always felt somewhat safer knowing that the adult officers were in the school building. It gave me some sort of peace of mind. But I definitely see the other point of view and I definitely understand the concern for other parents having the resource, the officers in the school. I know there have been many incidents where I think they used excessive force or something like that on students. So, I totally get that. But, for me personally I would have preferred that they had stayed just because it gave me peace of mind knowing that they were there."
4. What's one thing you would like to change about Lane?  
I want to get more Hispanic parents involved. The Hispanic community has a tendency to not be as involved as other ethnic groups. And if I can do my part to get them involved and bring them in and speak out against whatever it may be, whatever that they're supporting, then I think I would have done something good for Lane Tech. I think diversity is important and I don't think that Hispanic parents are as involved as they should be or could be.
5. How would you like to increase that participation?
"By reaching out to other parents. I'm Hispanic myself, so by reaching out to other parents and making them aware of the schools events, meetings that we have, maybe send out flyers or news items in Spanish. Make sure that they're getting it, that they're reading it. Things like that. Sometimes it's just word of mouth. I'm telling you this from experience because I'm coming from the LSC at Curie high school in the South Side, I was the chair there last year, and a lot of the parents there, Hispanic parents weren't as involved because they always said that they didn't know about what was going on in the school. They didn't check their email, they didn't get the newsletter in Spanish so they didn't understand it, so it was just disregarded. They didn't know that there was a meeting with the principal every month that they could attend. Things like that. But, what the Hispanic community has is once we speak to each other, like from a mom to a mom, word spreads very fast and that's how you get them involved. But if you have someone in the LSC that doesn't speak Spanish but they're trying to communicate with a mom that doesn't speak English, then it's kind of hard to spread the news of events or whatever's going on at Lane Tech, and getting those people involved."
6. Why should voters elect you? 
"My experience. I've have been [on] the [Curie] LSC for four years. Last year was my first year as a chair and I learned a lot. I actively managed the principal's renewal of the contract. I worked with getting the newsletter in Spanish so it could go out to the parents. That's one thing that I did, that I was a part of, I didn't do it alone, but my LSC, we were a part of that. We created a lot of events where parents that only speak Spanish would come to the meetings and stuff. I feel that everything that I've learned as, while I was at Curie [on] the LSC, I think all of that experience is going to help me bring a lot to the table at the Lane Tech LSC."
7. What is your favorite thing about Lane?
"I'm a new parent. I'm new to the Lane Tech community, so I'm not so sure I can even answer that yet."
8. What's one fun fact about yourself?
"I'm an avid runner. I'm an avid reader. … I'm a mom of four kids."