The holiday season is upon us. What will this year look like with the ever-increasing COVID-19 cases?
OPINION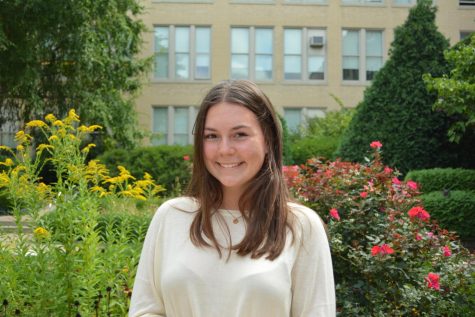 More stories from Saskia McDonogh Mooney
People everywhere are dusting off their ornaments and spending countless hours untangling broken lights so that they can decorate their homes this holiday season. Though the decorations might be the same, this year will look very different from years past. People cannot see their families to celebrate without risking the spread of COVID-19. All decisions are laced with caution and unease, especially when cases are drastically high in Illinois, as well as the rest of the country. 
According to the Illinois Department of Public Health (IDPH), as of Dec. 14, in Illinois 67 out of 100,000 people have contracted the disease, when it needs to be 15 out of 100,000 to diminish the high risk for travel. This means that traveling to see family during the holidays will turn into a very dangerous decision, which can result in forcing people to celebrate alone.
It is very apparent that this holiday season will be one full of stressful decisions, loneliness and anxiety, but that is not all it needs to be; the holiday seasons of the past were times of hope, and this year people will need to channel hope more than ever in order to persevere through this time of fear and isolation.
Kirsten Bibbins-Domingo, chair of the Department of Epidemiology and Biostatistics at UC San Francisco, before discussing how to celebrate safely this year, told UCSF that it is vitally important to recognize that people's desire to gather is very strong. She believes that they need support and comfort from their family and friends after such prolonged isolation and unease.
Even in the face of drastic statistics, people crave companionship, and this is especially prevalent with the holidays being upon everyone.
So, while Illinois is currently in the midst of Tier 3 mitigations, which means in-home gatherings are strongly discouraged, people are weighing their options when deciding how to celebrate safely.
One person whose family has had to make these difficult decisions is Josie Betts, Div. 352. During Thanksgiving, her family drove to Colorado to stay in a rental house and see family. She said she feels that it was a dangerous decision.
"I feel like it's not really worth it. It's dangerous, like we're putting ourselves and our family in danger by coming from Illinois to Colorado," Betts said.
Danger or no, people want to celebrate and be happy, and the idea of celebrating alone makes them decidedly unhappy. They are unhappy enough to ignore the risk, but if the holidays in the years to come are to be safe to celebrate in groups, staying home this year is the best option. 
Even if the place being traveled to has lower cases, traveling, especially from an area with high cases, puts everyone around those who have traveled at risk.
On the topic of traveling for the holidays, epidemiologist Bibbins-Domingo told UCSF, "My advice is to hunker down and don't go anywhere. Keep your holidays to a small group that you've already been spending time with."  
Strong desire to celebrate with loved ones aside, travel and social interaction for Chicagoans is not a safe option. One student, Hana Shroff, Div. 151, said,  "There's gonna be no flying or traveling anywhere even when winter break comes, which is really unfortunate." 
This year will not be the one people have hoped for as holiday festivities are recommended to be conducted with the immediate family.
Yet despite this disappointment; despite this year being radically different to past ones; despite being in Tier 3 mitigations; despite the stress, fear and isolation, there is hope.
According to the New York Times, on Friday Dec. 9, The FDA voted, approved, and authorized the Pfizer vaccine. As well as this the first 2.9 million doses are being sent around the country in the following week.
Knowing that there may be a vaccine that will soon become available to the general public is the best gift the world could ask for this year. But in the meantime, when deciding what to do this year, check out this article for some safe suggestions, and stay home, stay safe, so that during the next holiday season everyone can celebrate in the way of years past.
About the Contributor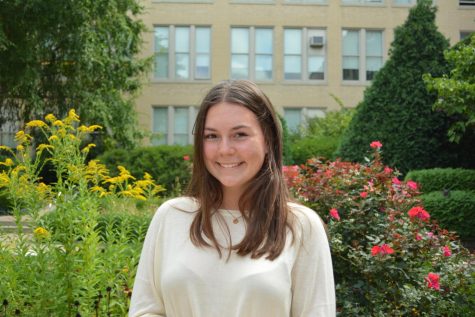 Saskia McDonogh Mooney, Editor-In-Chief
Saskia is a senior, this is her third year with the Champion. She loves writing and editing, and is planning to pursue a career in English. She spends...