'Unorthodox': A coming of age story that resonates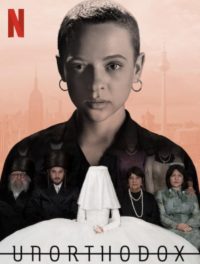 The Netflix series "Unorthodox" is a loose adaptation of Deborah Feldman's memoir, "Unorthodox: The Scandalous Rejection of my Hasidic Roots."
"Unorthodox"  is set in a Hasidic community in New York "Unorthodox," tells the story of Esty (Shira Haas) fleeing her community to Berlin in search of discovering herself and starting a new life for herself. 
As Esty starts her new life, she is remembering her old life and we see what drives her to flee. Through her memories, Esty is seen struggling to fit in the image of a perfect Jewish girl that her family and community have presented to her. This endeavor to fit in is something that many young people can relate to. 
The beauty of television is that we often see ourselves in the characters. Even though I myself am not Jewish, I sympathized with Esty. 
Esty courageously leaves her home to go to Berlin to begin a journey of self-discovery. This journey is one that leads her to find what she wants out of life. At the end of the first episode, Esty and her new friends go to a lake. Esty steps into the lake and takes her wig off. The wearing of a wig is a tradition for some married Orthodox Jewish women; Esty's removal of her wig symbolically closes the previous chapter of her life and opens a new one.  
Esty is catapulted into a whole new world where she is a complete stranger. In her new life, Esty starts to learn about herself. She is discovering her personal style and her love for music. The rapid change of clothes is another sign of her moving on with her life. 
"Unorthodox" shows how important family and tradition are in Esty's community. Family is such a core value for many cultures, which is why I think "Unorthodox" is such a unique and beautiful story because it is one that will resonate with many. The Netflix Original shows the complexity that family and community brings to a person's life. In Esty's case, her family and community were causing a problem within herself, and when she left, she reestablished her relationship with her mom and found a new community within her new friends and music. 
Good shows are not only made because of good actors but also because of good production. In the accompanying documentary "Making Unorthodox," we see every crew member working tirelessly to make sure that the costumes and many of the settings stay true to the traditions of this Hasidic community. These efforts to keep the integrity of the memoir and the culture is quite nice to see. 
"Unorthodox" is the story of a young girl who felt the need to stand up for what she wanted out of life. Esty tried hard to be happy with the life that was pre-planned for her, but she couldn't find happiness. In this beautiful story we see that sometimes in order to find oneself and discover new things, a person might need to leave home to find that. Esty is an inspiration not only to young girls but also to anyone who wants to start a new life.  She wanted something out of life and she went out and got it. "Unorthodox" is an inspiring, hopeful story that will touch many people no matter their race or culture and religion.
About the Writer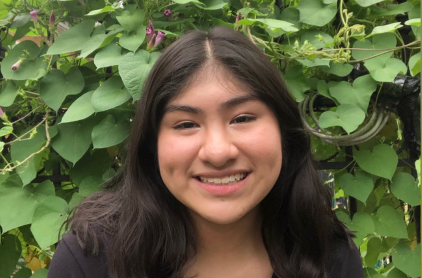 Emily Delgado, A&E Editor
Emily, a senior, is returning to The Champion (formerly The Warrior) for her second and final year. A beginner guitar player, Emily enjoys listening to...