Princess Diana is in 'The Crown' … finally
TV REVIEW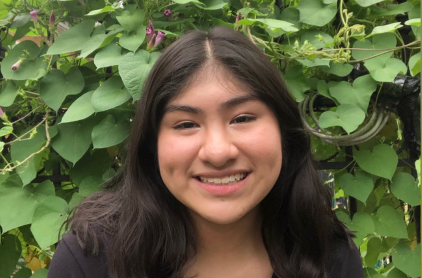 More stories from Emily Delgado
The minute I saw the trailer for season 4 of "The Crown," I was completely blown away. The dramatic music, dark lighting, the grandness of Buckingham Palace, and of course the first look of Princess Diana (Emma Corrin), gave me chills. 
In season 4, audience members finally get to see the tragic love story of Princess Diana and Prince Charles (Josh O'Conner). From the trailer, it was evident that the main storyline of season 4 is that of Princess Diana and Prince Charles.
O'Conner does a fabulous job of embodying Prince Charles. From the posture to the voice and up to the ears, O'Conner was the obvious choice for this role. 
In season 4, he does an incredible job of displaying the inconsistencies of Charles's feelings towards Diana, making the audience really dislike Charles; I constantly had to remind myself that O'Conner and Charles are different people. 
Corrin blew me away.  I don't think there are enough adjectives to describe her performance. Not only is Corrin the spitting image of young Diana, but she does a fantastic job of nailing her voice and just capturing the essence that was Diana. I have never seen Corrin in any of her other works, but by the end of the season, I became a real fan. I don't think I could think of better actors to play these roles. O'Conner and Corrin have such great chemistry, and you can see that in the scenes they are together. Their performance was just sensational. 
While there isn't much dialogue between O'Conner and Corrin's characters, you could read their thoughts and feelings on their faces. You can tell so much about what is happening in a scene just through the body language of a character or by the facial expressions.
In episode 6, "Terra Nellius," the couple was greeting crowds in Australia. We see Charles get jealous of all the attention Diana is getting, and he isn't used to not being the center of attention. The crowd was only waving at Diana and showering her with gifts and slowly his smile went away while Diana's smile grew bigger. That scene consisted of no dialogue, but you already knew what he was thinking, just by his facial expressions, which I think is a huge example of Corrin and O'Conner's acting skills. 
One of my favorite scenes was in the same episode — Diana and Charles are dancing to Frankie Vallie's "Can't Take My Eyes Off You." The song started off slow, but it picked up and so did the dancing. Charles was spinning Diana and they were both constantly looking into each other's eyes. It was such a beautiful scene; I had a smile on my face the entire time. This is one of the only scenes in the season where Diana and Charles are happy with each other. Part of me wanted to stop watching the season there and just pretend that the later tragedy didn't happen. Corrin and O'Conner's on-screen chemistry added to the emotion of the scene but it was heartbreaking because you know it wasn't going to last. 
Anyone who knows the story of Charles and Diana knows that their marriage wasn't always happy, and the writers didn't hold back on how much they wanted to stick to the original story. They shined a light on the psychological harm that Diana suffered from while being married to Charles, knowing that he wasn't being faithful to their marriage. 
In the third episode, "Fairytale"; we get to see the biggest wedding dress in the 20th century: Diana's wedding dress. We also discover Diana's struggle with bulimia, which is seen throughout the entire season. 
This episode was the heaviest for me because it showed the transition Diana had to go through from being a kindergarten teacher to the wife of the heir of the British throne. It also showed her discovering the fact that she was going to have to share Charles with Camilla, his long-time lover.  In a scene with just Camilla (Emerald Fennel), Camilla spent the entire scene going on and on about everything she knows about Charles, and Diana realized she doesn't even know Charles. This scene, for me at least, defined Camilla as the villain of the season. 
Even though the season mainly centered on Charles and Diana's marriage, there were other very interesting plotlines. Each plotline was captivating and each actor was beyond amazing. 
From showcasing the quintessential role that Diana played in fashion in the 80s to using iconic 80s songs, like Billy Joel's "Uptown Girl" and Duran Duran's "Girls on Film," season 4 of "The Crown" was my favorite season. It left me absolutely speechless
About the Contributor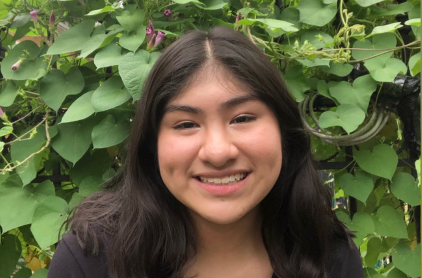 Emily Delgado, A&E Editor
Emily, a senior, is returning to The Champion (formerly The Warrior) for her second and final year. A beginner guitar player, Emily enjoys listening to...