Best released albums of 2020
Our critics believe that these are the most influential shows and movies of the year. 
Gracie Abrams's 'minor' is a major heart-breaker
By: Ryan Fairfield, Editor-in-Chief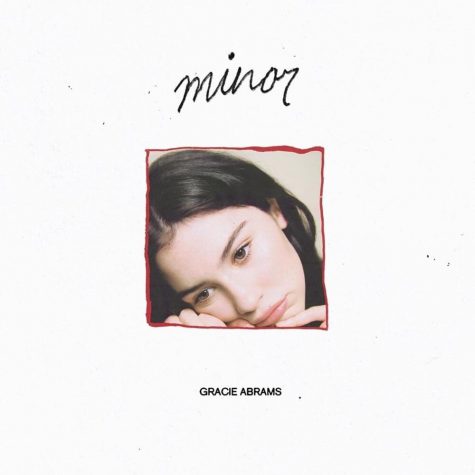 Gracie Abrams is just like you. She likes to sing in her bedroom, posts unfiltered candid selfies on Instagram, and has strict parents. 
Some differences one might find between themself and Abrams are that Abrams's singing has captured the attention of artists like Billie Ellish and Phoebe Bridgers, and her strict parents happen to be J.J. Abrams and Katie McGrath, two prominent figures in the film industry. 
This past summer, Abrams released her first EP, "minor," which captures the beauty and pain of being young and finding your way in this world. The album opens with "Friend," a soft, emotional song about a broken friendship. With lyrics like "And I hate the way you love me" and "You had no problem leaving," Abrams captures the feelings of loss and pain one feels when a relationship or friendship goes wrong. 
The shining star of this album is "21," which was initially released earlier this year as a single. "21" is the most upbeat song of the album and can only be described as vibrant and youthful. The song tells the story of getting over someone, but not in a heartbroken way. The key lyric of the song, "When the night is over, don't call me up /  I'm already under," expresses how it is OK to move on and not look back. 
If I had to describe this EP in one word, it would be authentic. As a young woman who recently entered college, Abrams knows what it's like to be young and in love and the emotions that are associated with that. What I love most about Abrams's songs is that she does not try too hard to make lyrics feel emotional; they just are. The emotions are not artificial and the stories are not fantasy — they are all real events and feelings and I think that there is such beauty in that kind of vulnerability. 
Abrams's "I miss you, I'm sorry" is arguably the most vulnerable song on the album. Not only are the lyrics of the song incredibly powerful, with Abrams singing "I miss fighting in your old apartment / Breaking dishes when you're disappointed" and "Every corner of this house is haunted," but the music itself is nothing short of phenomenal.
As you listen to the song, the beat and the backing track make you feel like you are watching a scene from a movie. The music transports you to a world where you are watching Abrams recall this relationship and all of the ups and downs that were associated with it. The song as a whole paints this painful picture of not knowing whether to stay or to go that is so intimate that you feel like you are there with Abrams. 
Overall "minor" is one of the best albums of the year because of its transparency and commitment, to tell the truth and express real feelings. Gracie Abrams shows no sign of stopping though, as she just released her latest single "Brush Fire" on Dec. 9. Abrams is the perfect example of what kind of artist young people need in the world today.
A triumphant return for Tame Impala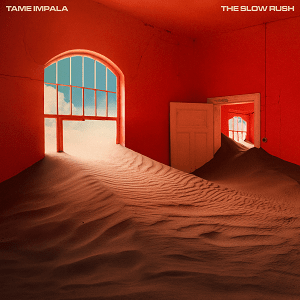 By: Aaron Cohen, Managing Editor
Tame Impala, the recording project of multi-instrumentalist and producer Kevin Parker, has been one of the most significant and successful acts of this past decade.
While the act emerged in the early 2010's as a Beatles-esque psychedelic-rock outfit, Parker's critically lauded album Currents, released in 2015, marked an embrace of more polished dance and electronic sounds. After 5 years of extensive touring and collaborations with other big-name artists like Lady Gaga and Travis Scott, Tame Impala returned in February of 2020, releasing his fourth studio album "The Slow Rush". 
The album is well worth the wait. Building on the sound and vibe of his previous effort, "The Slow Rush" is lush, trippy, and thoroughly enjoyable from start to finish. 
The album opens with "One More Year", a house-inspired track that effectively sets the tone for the rest of the album. 
The album's lead single "Borderline" features Parker's silky smooth falsetto over a groovy instrumental complete with distorted synths and congas. It is one of the many songs on this album that thoroughly displays Parker's production genius. 
"Is It True" is another stand-out, a disco banger that seems to borrow sonically from legendary electronic duo Daft Punk, just one of the array of influences that is pulled together on this album. The production on the whole album is as eclectic as it is stunning, melding elements of R&B, house, pop, and psychedelia. 
For all of its sonic beauty, The Slow Rush doesn't compromise on the quality of its lyrics either. "Posthumous Forgiveness" is a heartfelt tribute to Parker's late father and the complicated relationship that the two shared. On the track, Parker sings, "But you decided to take all your sorrys to the grave", hinting at his struggles to come to terms with their distant relationship.
Tame Impala did not disappoint on this record.  The maturity and growth in both songwriting and production on this effort is something to be reckoned with. In spite of his critical and commercial success as an artist, Parker does not compromise artistic integrity in order to keep his popularity. And the result is simply extraordinary. 
'Positions': an era of positivity and love
By Selena Kuznikov, A&E Editor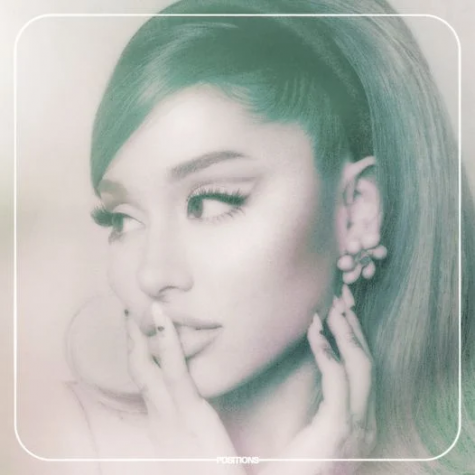 With her sixth studio album, Ariana Grande brings her all to "Positions." Its release marks a new era for Grande, straying from her two albums from last year, "Sweetener" and "thank u, next." While her previous albums were a mix of serious ballads and flirty, fresh songs, Grande brings out her carefree side with her new album. 
The album opens up with the track "shut up", a song where Grande mocks the people who constantly criticize her and her music. The playful and unbothered vibes of the opening song set the tone for the whole album. 
In the lead single of the album, "positions", Grande highlights her vocals while simultaneously bringing a new side of her personality to the table. The poppy guitar instrumental guides us through Grande's new relationship and her exploration of her new point of view. I personally love her choice of the main single, and I think "positions" provides the perfect blend of excitement from a new love and how her self-discovery improved her romantic relationships.
While her last album, "thank u next" promoted self-love and discovery, "Positions" focuses on growth and new relationships. In "Positions," listeners can see a lot more of Grande's personal growth and how her self-love reflects positively on her new relationship.
A personal favorite from the album was "just like magic". While a lot of listeners didn't receive this song too well, I loved the positive energy she exuded. With the combination of positive affirmations and a high energy track, I felt extremely confident after my first listen. 
"pov" concludes the album with a dreamy and loving energy. Grande continues to show how her self-love has helped her new relationship, but she gives the listener a little bit of her vulnerable side. By admitting some of her insecurities, she allows her audience to relate to that aspect. 
The main lyric from "pov" that really hit home for me was "I wanna love me/the way that you love me." No one understands how people view you and admire you, and although we all have our insecurities, we'd love to be able to understand the love someone else has for us. 
Personally, "pov" is my favorite song off the album. I think that through her vulnerability, Grande is able to connect with her listeners. She effectively promotes being comfortable with being vulnerable and real, whether that be with significant others, friends, or family.
"Positions" is a new pov for Ariana Grande, and I think it was exactly what she needed for her career. She has grown so much professionally and personally, and it is evident within this album. While most of the songs are a lot different from her past two albums, this fresh take gives listeners a boost of confidence.
'Folklore': A showcase of Swift's talent
By Emily Delgado, A&E Editor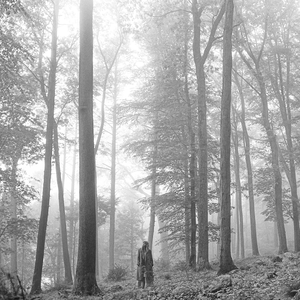 Being named the Artist of the Decade last year at the AMAs and the release of her groundbreaking album "Lover," Swift had a monumental 2019. "Lover" welcomed an era of joy and love which was entirely different from her 2017 album "reputation." 
In her surprise 8th studio album, "Folklore," Swift moves away from her usual pop music and explores indie and soft guitar music. In the new album, Swift creates a whole different aesthetic from "lover." She went from glitter and rainbows in "lover" to soft yellow lights and knitted cardigans in "folklore."
In the single "cardigan," Swift sings about the fear of being forgotten by comparing herself with "an old cardigan/Under someone's bed."  Swift shies away from her iconic heightened bridges and chorus in "cardigan." Singing in a soft voice with a mellow piano melody in the background, the single could be considered one of her greatest ballads. "Cardigan," was a great choice as a single, as it gave a hint to what the rest of the album would look like. 
The 8th track, "illicit affairs," is one of my favorites from the album. Swift does a great job of combining the soft guitar and her pop-roots.  The subdued beginning and chorus lead up to an energetic and monumental bridge that is filled with such emotion, one can't help but scream to it. 
"madwoman" has a completely different vibe from the other songs on the album. Taking a break from her soft and delicate vocals, Swift has more intensity in her voice. The lyrics seem similar to those from "reputation" — they carry that cutthroat vibe that "reputation" had. "Every time you/call me crazy/I get more crazy/What about that?" Swift is clearly talking to someone who has wronged her, but like the rest of her songs, it is a mystery. 
The thing about Swift is that she can have such contrasting themes and melodies in her album, but they all work great together. "madwoman" in lyrics and sound was different from previous tracks in the album, but it fits perfectly in the aesthetic that Swift created in "Folklore."
The final track, "hoax," feels like an ending song. There isn't a big bridge or chorus, it's simply her voice and the star instrument: the piano. Even with its simplicity, "hoax" is beautiful. While the meaning is unknown, the lyrics are beautiful, further cementing Swift's role as a songwriter. 
"Folklore" made it to the list because it was such a raw but beautiful album. Swift is no stranger to expressing her feelings in her albums, previous albums have such emotional songs that I didn't think that it was possible for her to do it again. But she did. With just a couple of instruments, Swift created a masterpiece in "Folklore."