Back to school bubble tea
The best places to get your boba fix before summer comes to an end
REVIEW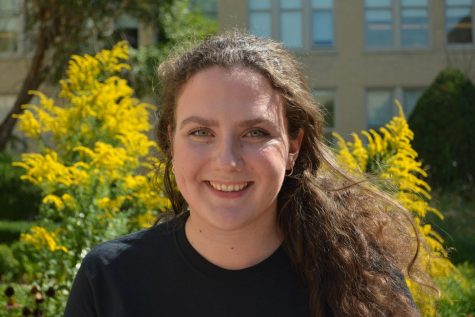 More stories from Emma Gallian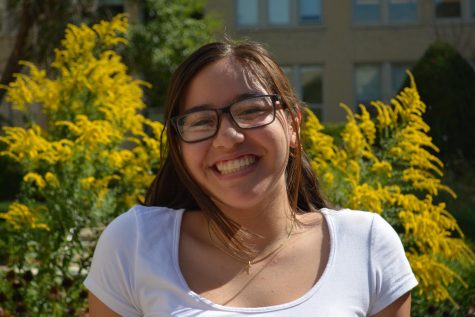 More stories from Ela Messina
Hubba Bobba: 1013 W. Webster Ave
Emma: After getting two hour free street parking, I was already excited walking into Hubba Bobba. Nestled in the Lincoln Park neighborhood across from Depaul University's Lincoln Park Campus, the area has a bustle of college students and yuppies alike. When walking in, the cute mismatched chairs and wooden tables made for the perfect Instagram shot. After scanning the almost hard-to-find menu, their bubble tea selection seemed pretty average. Fruit and coffee flavors made up the majority of the basic menu, as well as a few specialty flavors like Tropical Sunset and Spring Blossom. I played it safe and chose strawberry, it was a pleasant mixture of creaminess and flavor as well as perfectly softened boba. They do offer bursting boba, which I love, but they came in two flavors, lychee and mango, which I felt was relatively limiting. I was pleased with my drink and the calm nature of the cafe, but it wasn't my favorite cup of bubble tea I've ever had.
Ela: What instantly drew me to Hubba Bobba was its fun and intriguing name; what made me stay was the great boba they had to offer. Located just fifteen minutes from Lane, this small boba cafe provides customers with a cozy location to satisfy their bubble tea needs. In addition to a wide array of different flavors of tea, the boba selection was rather extensive as well, ranging from your average tapioca to a mango bursting jelly. This place also offers more whimsical teas, such as their Banana Split tea and the Pooh's Honey Milk tea. In the hopes of finding a new flavor I might like, I tried their Honey Milk tea, a tea in which a mixture of milk and honey is blended and served with fresh honey drizzled along the inside of the cup. I had rather low expectations when trying the drink, as I rarely ever stray from the fruit flavors, my favorites. However, I was more than satisfied with my choice; the honey was perfectly integrated throughout the tea and the fresh drizzle was a very much appreciated touch. Prior to visiting Hubba Bobba I had only been presented with very few choices, so I was pleasantly surprised when I saw more than the usual taro and matcha tea flavors. One thing that seemed a bit off to me was the fact that the boba balls were 75 cents extra. I assumed that, for a business advertising itself as a boba/bubble tea cafe, the boba would simply be included in the drink as opposed to being presented as an add on. However, this was the only issue I had with Hubba Bobba. Other than the small added fee, I found this quaint cafe to be a comfortable place to get some great bubble tea.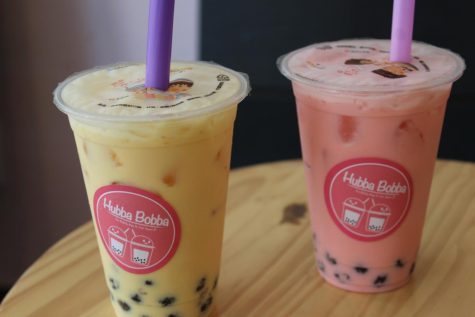 Java & Mug Cafe: 3247 W. Bryn Mawr Ave
Emma: As soon as I walked into Java & Mug, I felt as if I had just stepped into a living room that just so happened to also be a bubble tea cafe. The cream-colored walls strewn in cliche coffee-related vinyl stickers and mismatched pillow-thrown couches immediately made me feel at ease. Located in the North Park neighborhood, sandwiched between Northside College Prep and Northeastern Illinois University, the general customer demographic leans more toward the older student. The menu selection was broad, spanning from coffee to smoothies to milkshakes, and of course, bubble tea. Their bubble tea options were a bit limited and geared more toward fruit flavors. I decided on a raspberry bubble tea with regular boba as there were no options for bursting boba or other toppings, like flavored jellies or cream cheese. On the bubble tea scale, I felt that the drink was relatively cheap, my total being $4 and some change. The drink itself was perfect, fresh raspberry evidently used as chunks of raspberry and seeds could be seen throughout the drink. However, I was disappointed in the boba, which was inconsistent in its texture. Some pieces were perfectly normal, being that they were easy to chew and didn't disturb the flow of sipping the drink. Unfortunately, after a few more sips, the boba was either too hard or too soft to chew, a sign that the tapioca pearls (what boba essentially is) was inconsistently boiled. That being said, I avoided the boba after a few attempts at allowing it to redeem itself and settled in for a game of Battleship, which my friend and I grabbed from the expansive game cabinet.
Ela: While this spot might not boast their teas in the name as other shops do, Java & Mug Cafe serves up delicious bubble tea, alongside a number of other drinks and snacks. From their plush couches to their well stocked game cabinet, this small cafe creates a warm and inviting atmosphere for its patrons. To me it seemed rather odd that a cafe that put such effort into maintaining a relaxed, toned down ambience would be serving something as bright and tangy as bubble tea, but I made myself comfortable and ordered myself a cup anyway. The menu selection here was the smallest of all the places I went to. There were only seven different flavors; all fruit with the exception of green tea. I didn't mind as much since fruit flavors are my favorite, but it is always nice to have more options. I decided on a mango bubble tea which was definitely refreshing. The drink had just the right amount of sweetness to balance out the slightly sour elements of the fresh mango. Although there weren't many options, the welcoming environment and admirable use of fresh fruit in their tea makes Java & Mug an ideal location to satisfy your boba needs.
Freezing Point: 3127 N. Ashland Ave
Ela: Hard to find, but definitely worth searching for. Only a quick drive from Lane, this small shop offers eight different flavors of delicious bubble tea. The cafe sticks to the more traditional flavors, such as matcha and taro, so there was not as wide of a selection as I would have liked to have seen. Given that there was a limited number of choices, I went with the classic matcha bubble tea. The tea itself was great but the boba was my favorite part of the drink. As a fan of tapioca I was delighted to see that they had put a hearty amount of boba into the tea, filling up almost the entire lower half of the cup. More so than the quantity, the overall quality of the tapioca was fantastic. Whereas other places I have been to in the past might serve up a hard, indigestible boba ball, the tapioca used in Freezing Point's tea was perfectly soft and chewy. Another thing to mention about this spot is the service. Within just five minutes of ordering, my drink was ready and presented to me with a smiling face. From the fantastic tea to the wonderful service, Freezing Point is a great place to get your boba.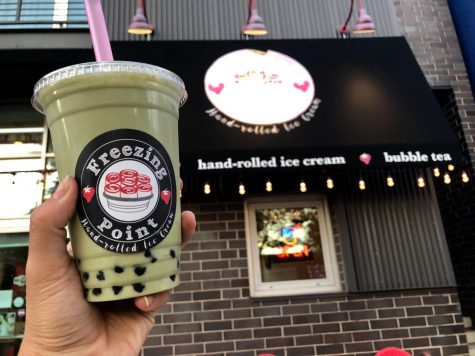 Emma: Lincoln Park is easily one of my favorite neighborhoods in the city: a growing area blooming with small businesses, including Freezing Point, a quaint bubble tea shop. Immediately, I took note of the outdoor seating area, which I most definitely took advantage of after getting my drink. When walking in, the staff immediately greeted me with a warm smile. The sleek white countertops and shiplap walls made for an almost rustic, cozy atmosphere. The selection of items was pretty expansive, ranging from rolled ice cream to bubble tea. There were flavors of bubble tea I had never seen at any other bubble tea cafe, such as Wintermelon and Thai tea. I ordered the Thai bubble tea, being that it is one of my favorite flavors. The drink itself was amazing, perhaps the best cup of bubble tea I've ever had. It was just the right mixture of Thai tea with some hints of honey peeking through. The boba was just the right texture and perfectly consistent throughout the whole time I was drinking it. If you're looking for some interesting flavors and a spot you can go with friends who all want something different, Freezing Point is the place to be.
Donate to The Lane Tech Champion
Your donation will support the student journalists of Lane Tech College Prep. Your contribution will allow us to cover our annual website hosting costs.
About the Contributors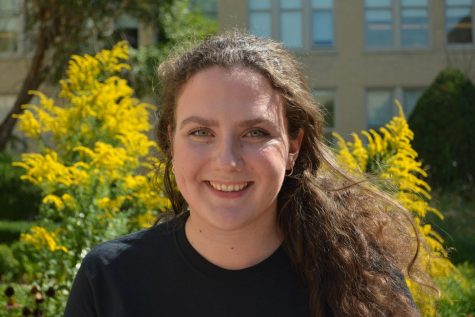 Emma Gallian, Managing Editor
Emma Gallian has been writing for the Warrior since 2018 and is currently a Senior at Lane Tech. During her free time, she enjoys playing with her dog,...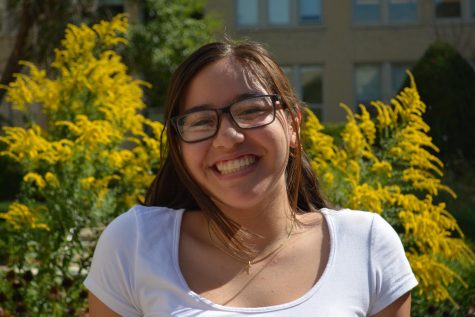 Ela Messina, Managing Editor
Ela Messina is a senior at Lane. Aside from writing and editing for The Warrior, Ela enjoys cooking with her sisters and going on runs with her dog, Lucy....